Houses burned down by junta forces in battle in Demoso Township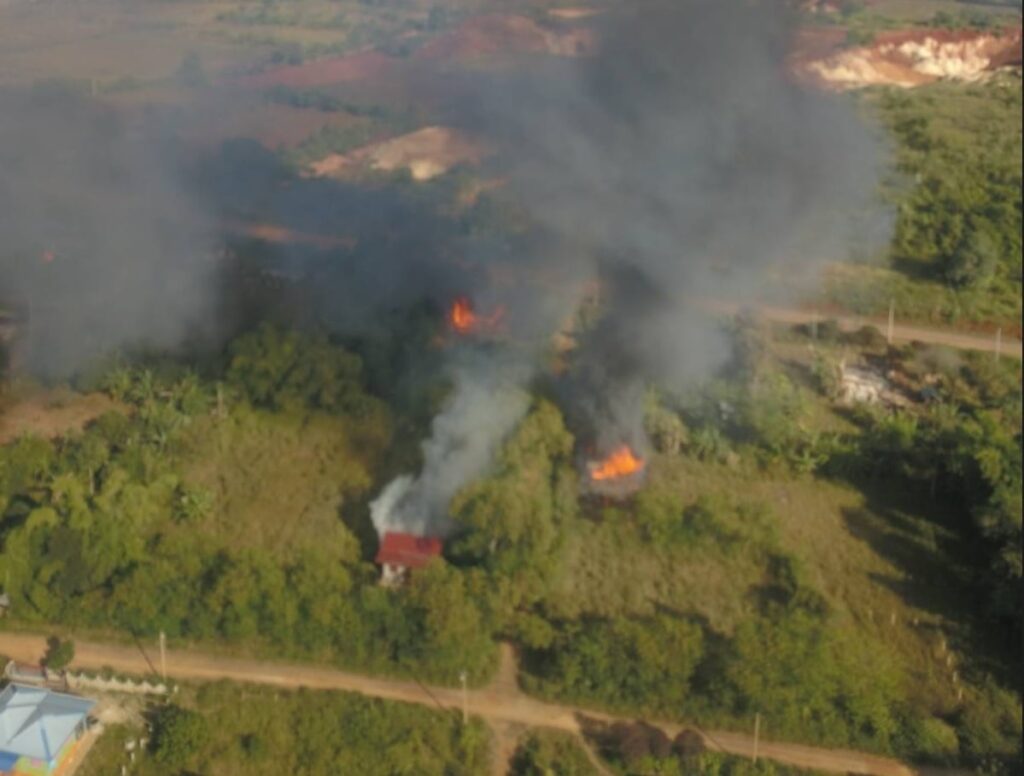 At around 12:50pm on the 3rd of December, in Demoso Township, (near Htoo Swe Bilar Village and Chay Taw Lar Pagoda), Kayah State, there was a battle between junta forces and the Karenni Army (KA), and KNDF. The intense battle ended around 1:30pm. Junta forces used large numbers of heavy artillery shells.
Following the artillery attack, junta soldiers burnt down about five houses. The number of casualties is still unknown, said the KNDF. Junta forces have been stationed at Chay Taw Yar, Pagoda Hill and Thel Taung and they they also stole people's property after the villagers had fled.