Houses destroyed by junta artillery strikes and a civilian was injured, in Bellhekalaw Village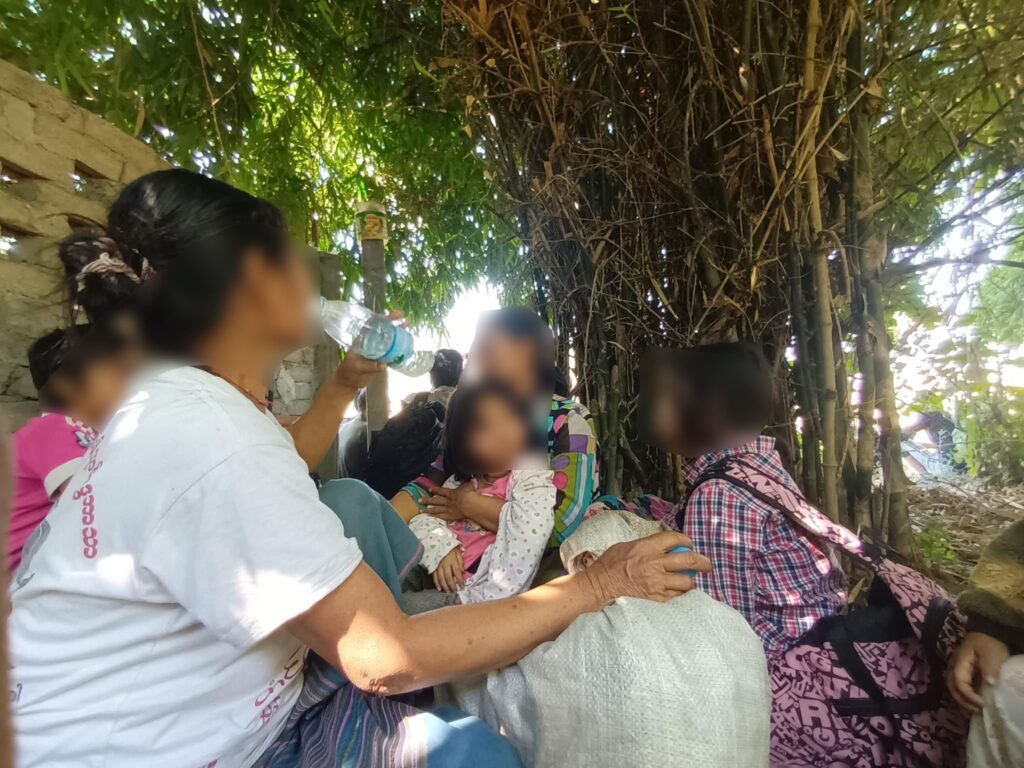 Junta troops stationed at Mae Htaw Talay School reportedly fired artillery and continuously fired guns at Bellhekalaw Village and surroundings. The attack started at 9am hitting some houses and one civilian was shot and wounded.
"Junta troops have stationed inside Mae Htaw Talay School. It is only 100 to 200 yards from Bellhekalaw Village. They have been shooting until this afternoon. We heard most houses were hit and destroyed by artillery. Village residents are now leaving the village. One civilian was reportedly shot and wounded." says a Bellhekalaw Village resident.
There were at least two clashes at Lay Kay Kaw yesterday between advancing junta troops and the KNLA and allies. The fighting broke out again today near Bellhekalaw Village as junta troops and the Border Guard Force (BGF) are trying to invade Lay Kay Kaw for the second time.
There has been a lot of misinformation spreading about the deaths of two seniors in Lay Kay Kaw clash. Junta troops may still be inside Wards 3 and 6 of Lay Kay Kaw, reported the resident.
The KNU warned residents from Lay Kay Kaw and nearby villages to evacuate due to clashes between junta forces and the resistance coalition, and thousands have moved to safety.