Htantapin Security Tollgate bombed- part of the Operation Nan Htike Aung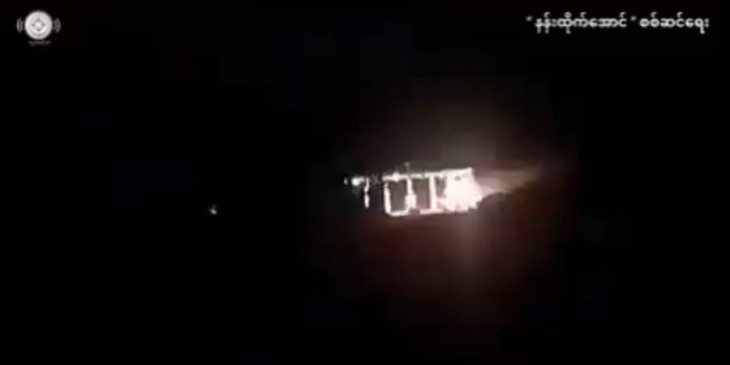 YANGON – Earlier on April 19, the Htantapin security gate in Yangon was mined as part of Operation Nan Htike Aung.
"From Zero to Hero" Resistance Force and the local people's defense force worked in alliance and blew up the security gate with remote mines around 4 am, on 19th April.
"Due to our mission, two junta staff were injured," reported the spokesperson and motivational influencer of the Urban Guerrilla Forces.
The locals also confirmed that two staff from the City Development Office, collecting taxes at the security tollgate, were injured.