Huge roadblock caused when junta convoy hit landmines on Monywa-Sagaing Highway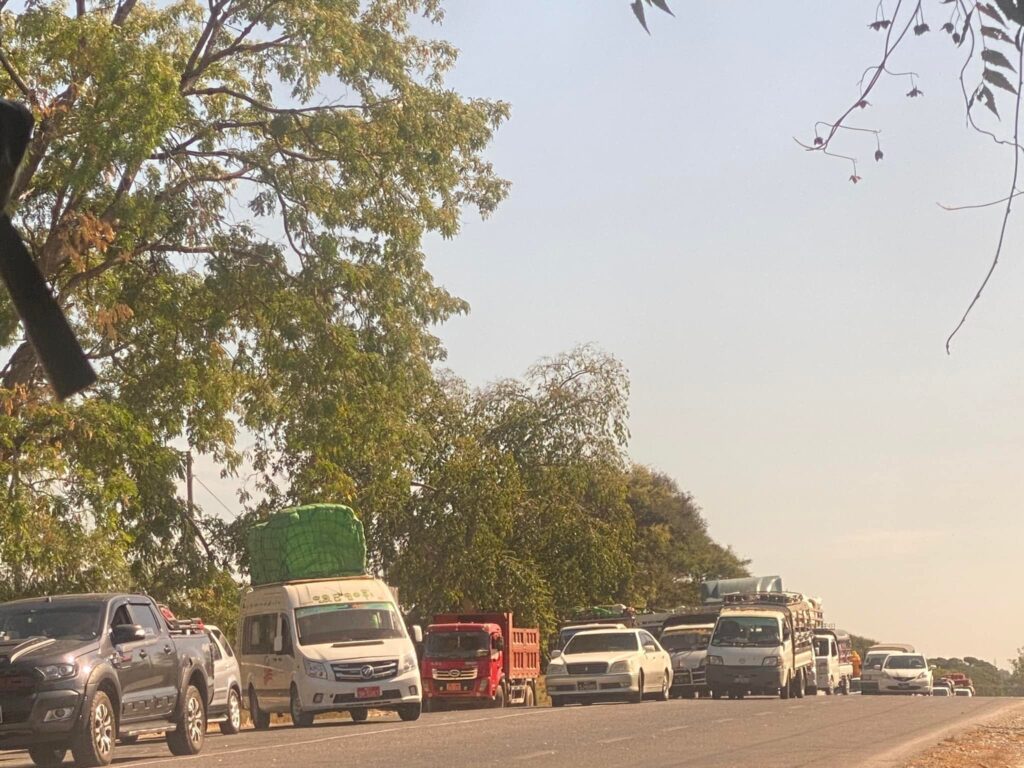 A military convoy hit landmines near Ohntaw Village on the Monywa-Sagaing highway on December 16th. The highway was blocked off and nearly a thousand vehicles were reportedly struck in the traffic.
"It was near Ohntaw Village. I heard it was a mine attack and an ambush. There were bullet cartridges spraying all over the road. They were almost everywhere. Hundreds or maybe a thousand vehicles were stuck on the highway. It was a very long line." reported a road user.