Hun Sen will destroy the dignity of ASEAN by trying to engage with Min Aung Hlaing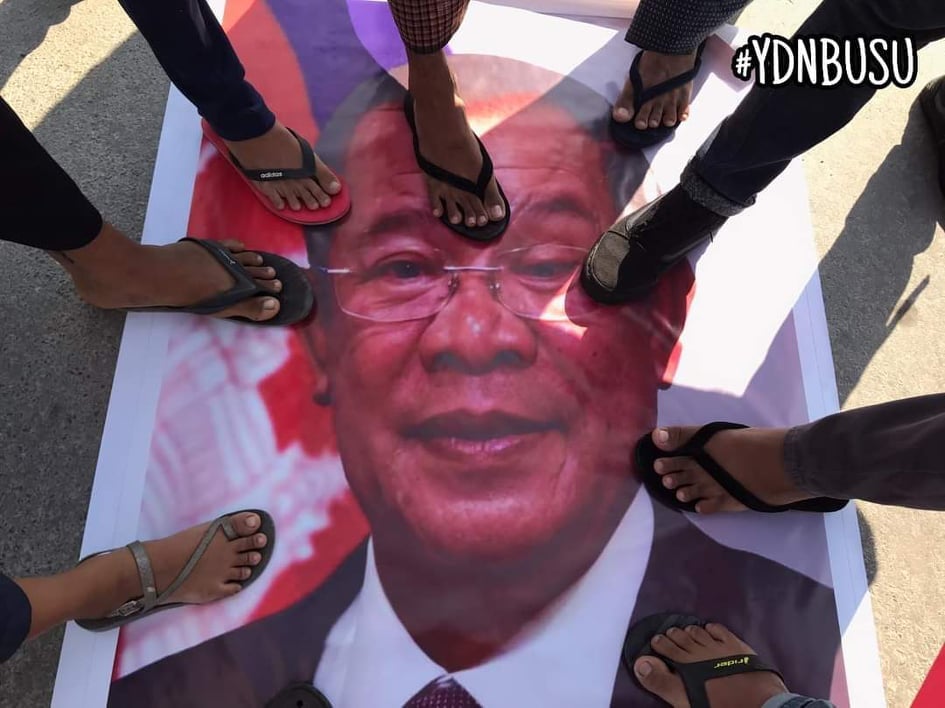 Can anyone show the photos of burnt towns and villages in Burma to Hun Sen,Prime Minister of Cambodia?
Min Aung Hlaing and a bunch of military dictators attack the people and Hun Sen is there to encourage them.
In a report by the Special Advisory Council on Myanmar, "The cruelty committed by the Military Dictatorship against the Burmese People is more serious than human rights abuses of other parts of the world today. It is clear that after the February 1 Coup, the actions of the military were violations of international law".
He (Hun Sen) came to Myanmar in January to meet with the military leader, Min Aung Hlaing. At the same time, Hun Sen didn't meet with the truly representative elected government.
Hun Sen may be encouraging Min Aung Hlaing in actions that are tantamount to committing crimes against humanity.
If Hun Sen were to visit Myanmar, it would be the end of ASEAN's reputation among the Burmese people. ASEAN's reputation in the international community will also decline.
Prime Minister Hun Sen, please stay at home.

Photo:Yadanarbon University students protest today by stepping on a photo of Hun Sen for trying to get in touch with Min Aung Hlaing.