IDPs in Kayah State are in urgent need of humanitarian aid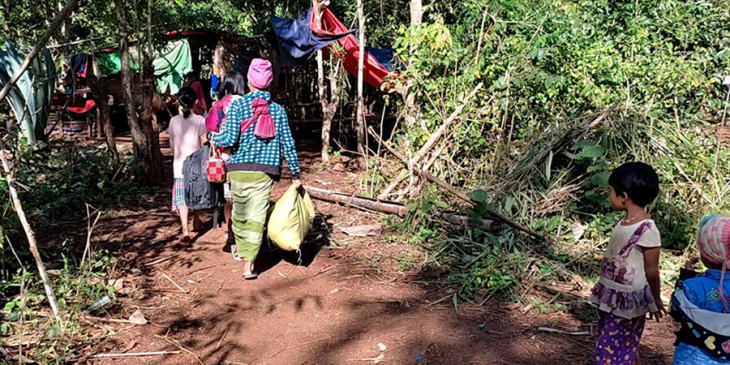 As winter comes, internally displaced persons (IDPs), temporarily camping in Kayah State, are in need of coats, blankets, food, drugs, and other aid.
"Due to extreme weather and camps that are not good enough to withstand the cold weather, many people have got fever and flu. Others had vomiting and diarrhoea. We've had many difficulties living here as well as travelling to other places" said a women living in an IDP camp.
"As the junta troops have been confiscating medical supplies and destroying them, we have difficulty receiving medical treatment. Many people are feeling ill in our camp and we only have limited medical supplies. So, some people went back home but they will be on the run again if there is another battle", said a girl from an IDP camp.
The junta troops have set fire to more than 100 civilian homes and about 200 houses and 6 religious buildings were destroyed due to heavy artillery. Many innocent civilians have also been killed and junta soldiers have desecrated the bodies in Kayah State, since the coup.
"I wish the junta's soldiers would stop following orders from the coup leaders while civilians' lives are in grave danger. We are all Myanmar's citizens. Many civilians had been killed. Our homes and farmlands have been destroyed and we are barely surviving on the humanitarian aid", said another woman from the camp.
Due to the clashes, 80,000 people are internally displaced and are in urgent need of humanitarian aid in Kayah State.