IDPs in Pale in urgent need for food and medical supplies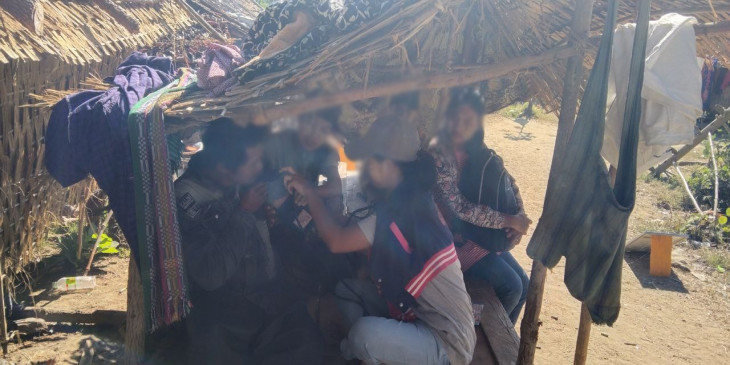 Due to houses being burned down by junta forces in Pale Township, Yinmarpin District, Sagain Division, local people and some of the IDPs need food and medical supplies.
It was stated that at 55th Mile, 56th Mile, 57th Mile, 58th Mile, 59th Mile and In Taw Pyant Villages, close to the Pale-Gantgaw Road need help for essential supplies.
Among those villages which have been burnt down, 56th Mile Village was the most affected and there were around 400 households in need of urgent help.
IDPs (Internally displaced people) seriously need shelter, food and medical supplies. At the moment, volunteer teams, and local PDFs, led by Lieutenant Moe Kaung, is providing the needed supplies to the best of their efforts, said the locals.
Supplies provided to the IDPs come from donations by civilian donors to the PDFs. More help is still expected from civilians in order to provide further support and help, said Lieutenant Wunna, the spokesperson of Lieutenant Moe Kaung's team.