Illegal timber vehicles have been destroyed by Kawlin PDFs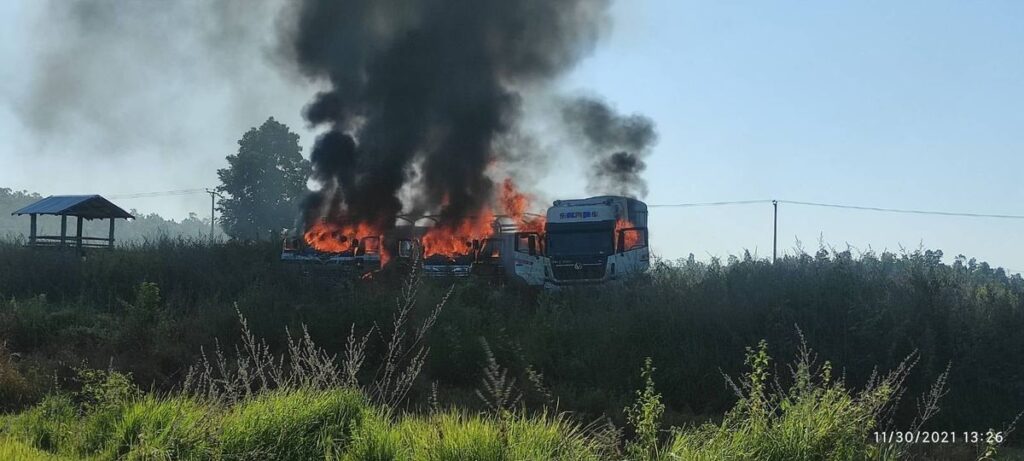 Four vehicles carrying 13 tons of teakwood, 18 tons of hardwood, and 100 teakwood door frames and accessories from illegal sources, were destroyed by Kawlin PDFs, at 5pm on November 30th.
As well as destroying the vehicles, a total of 315 bags of rice and broken rice, along with 10 lakhs in cash, were being held by them. They have announced that they will keep taking such action on businesses engaging in illegal activities.