Junta airstrike in Hnan Khar destroys local hall and water purification plant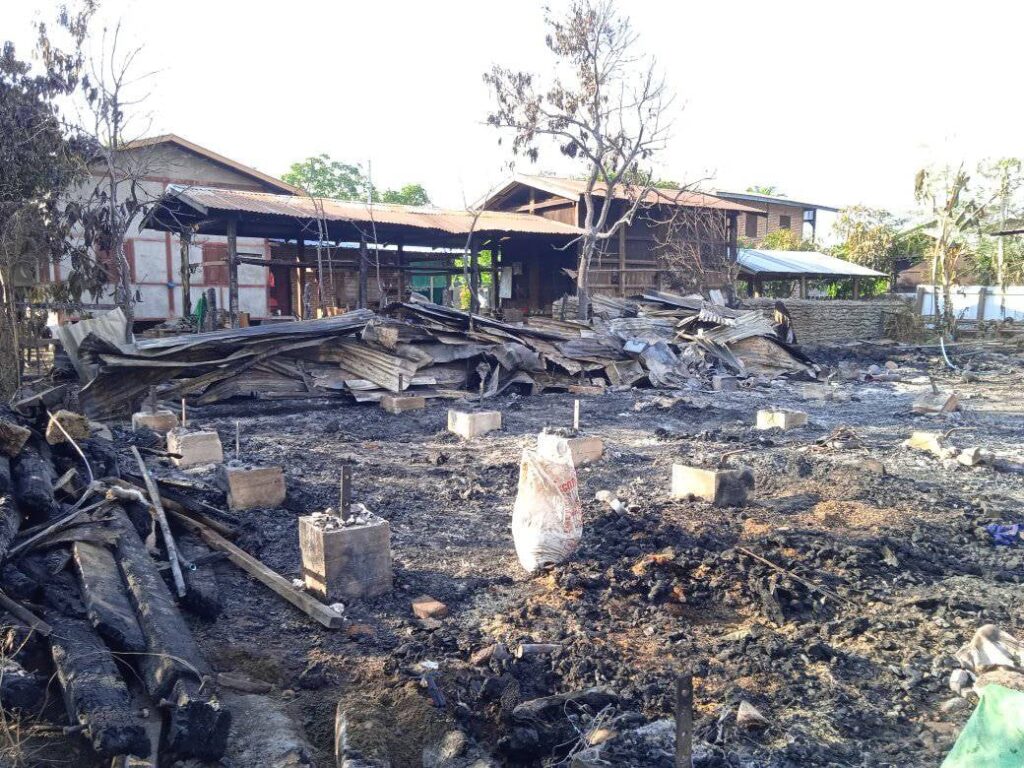 Due to an airstrike by the junta in Hnan Khar Village, Gant Gaw Township, Magway Division, the local hall and water purification plant were destroyed, according to locals. The damage costing the local community hundreds of millions of kyats.
On December 17th, the junta launched an airstrike using Mi35p gunships, leading to the destruction of the local hall, valued at around 400 million kyats, and the local water purification plant, valued at around 15 million kyats. Hundreds of houses have been burned to ashes due to several raids by junta ground forces.
Hnan Khar Village had a total of around 1,000 households with more than 4,000 villagers, and all of them have fled and are currently displaced.