Junta arrests civilians during curfew.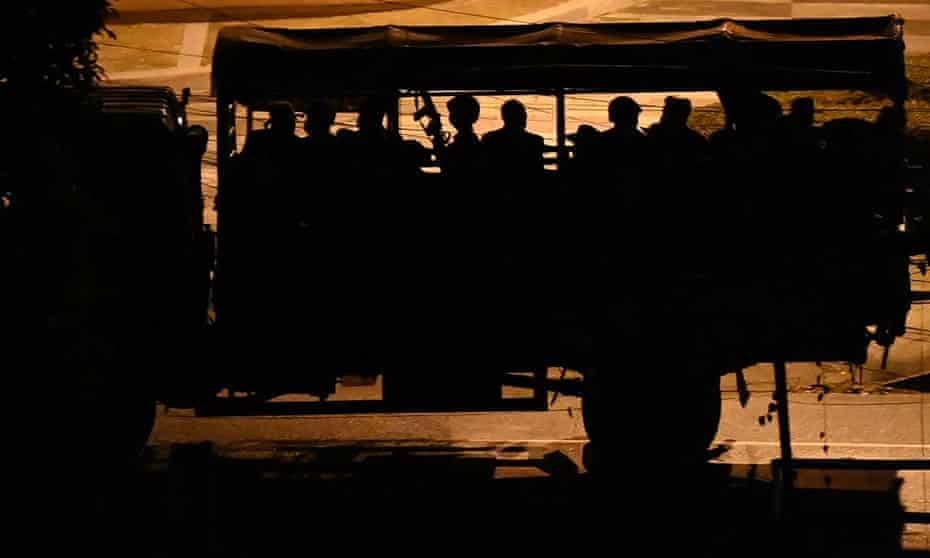 According to residents, junta forces are arresting civilians all over the country, including Yangon, during curfew hours from 10pm to 4am.
Locals said that three young men were beaten up and arrested in Htauk Kyan, New Quarters, Mingalardon, Yangon, on December 16th at 3am.
Similarly, two young men from a high rise building in Padamyar, on 4th street, West 7 Quarter, Tharkayta, were arrested on December 16th at 2:15am.
Two youths from 104th Quarter, Southern New Dagon, were also arrested.
12 civilians from Ohmatway Village, Wundwin, Mandalay, were on suspicion of being involved in the explosion of a junta guard post in the village.