Junta fighter jets bomb their own troops in attack on MNDAA's base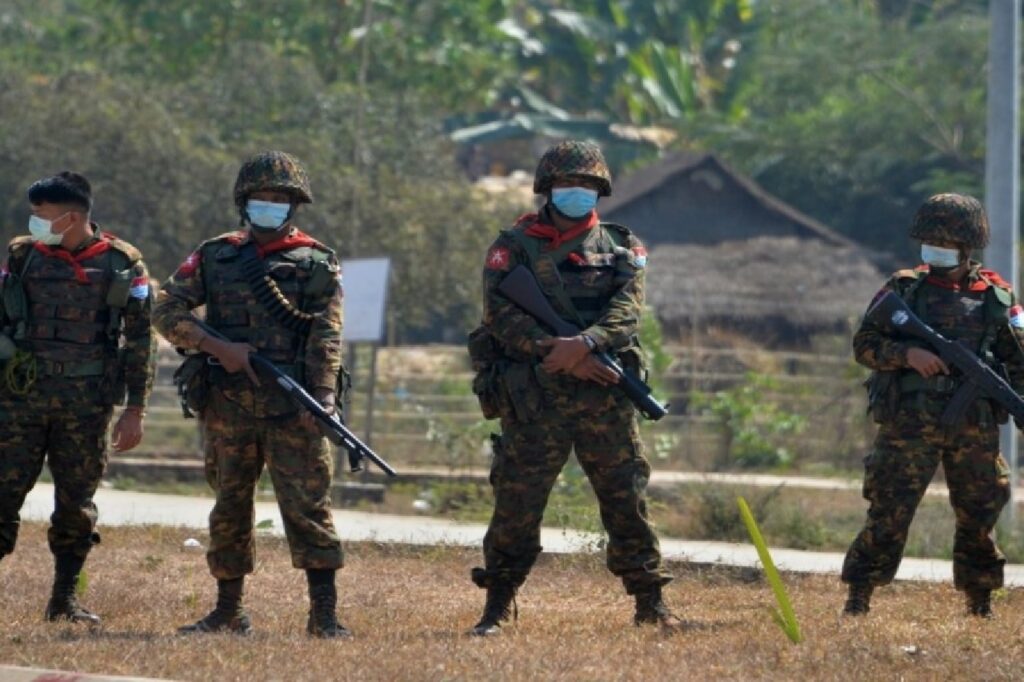 500 junta troops attacked the MNDAA's Man Yang base, and they also carried out a series of bombing raids with fighter jets, according to junta sources.
In a statement from the MNDAA, the junta attacked the MNDAA's base in three operations on the 19th of December, and they also used the fighter jets.
The 15th Battalion under the 99th Division, and the 59th, 79th, 113th, and 313th Battalions, under the 77th Division, with a total force of over 500 troops, were included in the operations.
It was reported that the MNDAA defended very well, and nearly 100 members of the junta forces died, and the MNDAA collected their weapons. Two MNDAA members died, and six others were injured.
"There are reports in the junta airstrikes were self-inflicted bombings. We have heard reports that an investigation is underway and it is not clear whether the air raid was a shameful mistake," he said.
"To be sure, there were so many casualties in the fighting with the MNDAA in Kokang, and one battalion was entirely wiped out during the battle. We have heard that there is an investigation into the casualties," said a source close to the Nay Pyi Daw junta.
At the Nay Pyi Daw junta offices, strategic meetings are being held on how to deal with the ongoing battles across the country, including in Shan and Karen States.
In previous meetings, the junta prepared operations to press the armed revolution that were launched in December but have been unsuccessful. Min Aung Hlaing is also reportedly attending the junta operation meetings.