Junta Forces Ambushed After Arresting Wife and Son of Dr. Aye Zan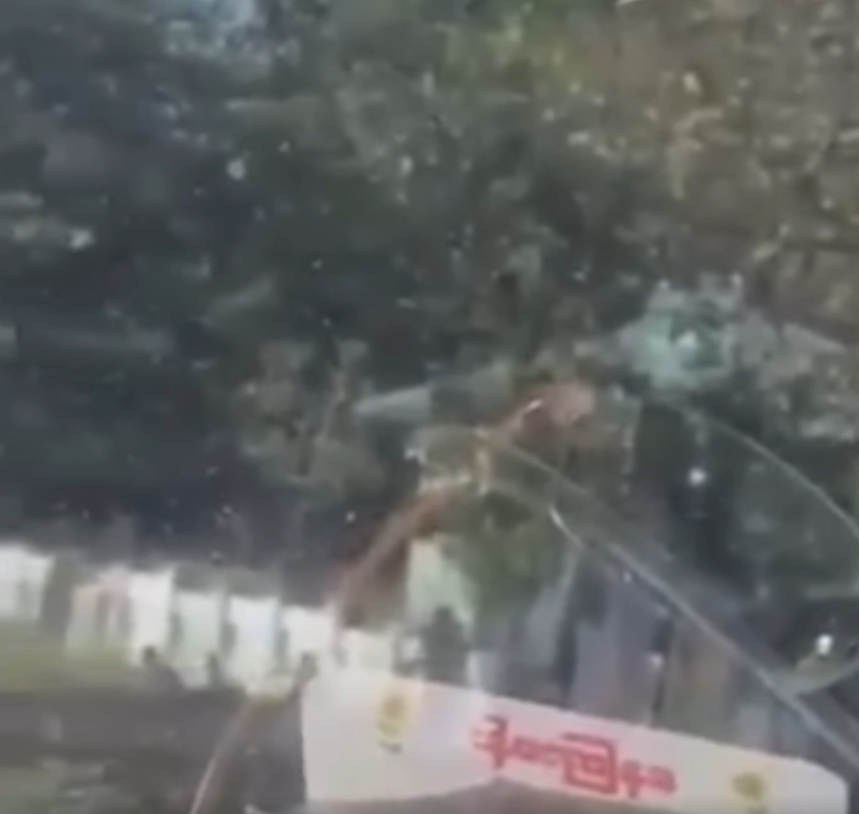 According to a local news source, the junta forces that carried out the arrest of Dr. Aye Zan's wife and son were ambushed at 2pm today with three soldiers dying in the attack.
The local news source, "Kyaikhto Revolution and Information Network", wrote, "…after the junta forces fired gunshots and heavy shells in the surrounding areas during the arrest of Dr. Aye Zan's wife and son, the junta LID under the 44th infantry were going to Zepyaung when they were attacked by the KNLA, 1st Division, 3rd Battalion. In the battle, three junta soldiers died and the KNLA retreated without casualties."
The wife, Daw Khin Aye Mu, and the son, Ko Nay Phyo Zan, were arrested at their home in Thone Khwa village, Theinzayat, Kyeik Hto on January 3rd, at around 8pm.
"Dr. Aye Zan is being prosecuted. He has a trial due tomorrow so his wife and son went to their house in Thone Khwa -Yay Kyaw to attend the trial. Last night, the junta forces cut off the electricity, and stormed in with guns and heavy artillery into their house. It was almost like a battlefield. Daw Khin Aye Mon, Ko Nay Phyoe Zan and their housekeeper, Ko Chit Win, were arrested," said an acquaintance.
According to the NLD circle, Daw Khin Aye Mu was shot at the head in the arrest and there were bloodstains in the house.
Dr. Aye Zan was sentenced to two years in prison for encouraging the Civil Disobedience Movement and is still being prosecuted for another twelve charges. Currently, the whereabouts of his wife and son are still unknown.