Junta forces ambushed in Kanpatlet and Thaton, sustaining casualties and injuries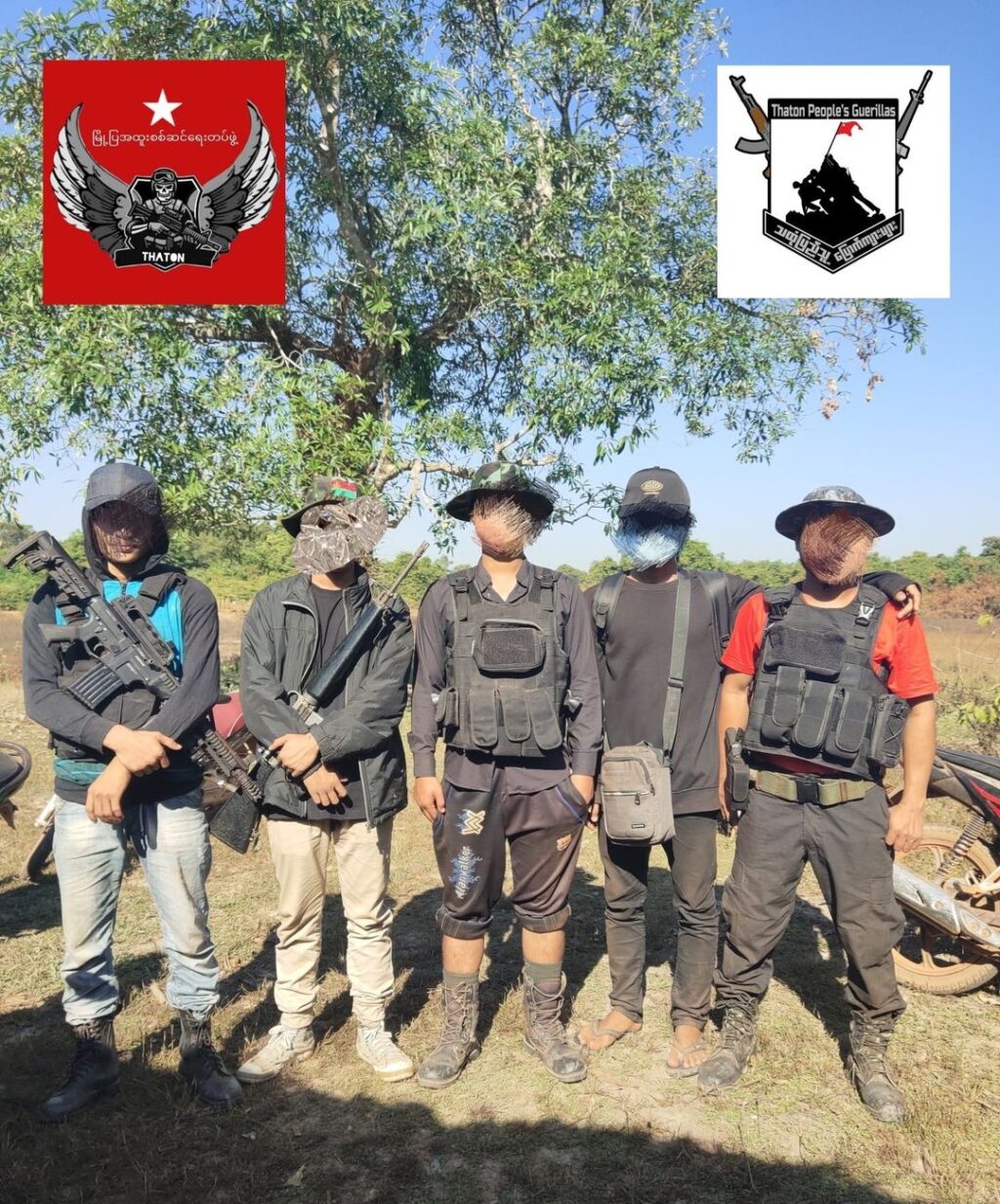 It has been reported that junta forces leaving Kanpatlet police station were ambushed by the CDF (Kanpatlet) today, December 7, at 8am, resulting in two casualties and one injury.
A CDF member told Yangon Khit Thit, "We ambushed the junta army leaving the police station. The shooting continued from 8 to 9 AM. Two soldiers died and one was injured."
The CDF issued an announcement that on December 3 and 4, that they ambushed junta forces stationed in the high school killing four soldiers and injuring one.
Similarly, the TPG announced that on December 6th, the KNLA Division 1, TPG and Thaton Urban Operations team collaborated on a landmine attack on junta forces near Htone Bo Gyi Village, Thaton, Mon State, killing two junta soldiers and injuring two.
Also, the KNLA and Thaton Defense Forces staged an attack on another junta force who were advancing into KNU Division 5 territory, near Htone Bo Gyi Village. They killed one junta soldier while injuring two.