Junta forces arrest three family members as hostage.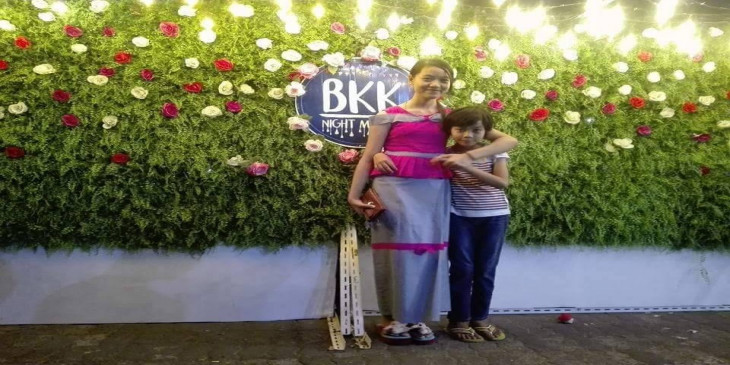 Three family members, including a 12-year-old girl, were arrested hostage by the junta forces at Nel Char Road, Maungdaing 2 Ward, Taungdwingyi, around 9:30 pm on 13th December after a young man, which is wanted by the junta forces, living there was not apprehended.
A local administration official said: "The junta forces have unilaterally accused Ko Star, a family member of those arrested, of having links with the local defense forces. That boy has been there in China for a long time and has not been contacted,"
The detainees were identified as Daw Than Than Soe, 62- year old, Ko Star's mother; The sisters are 22-year-old third-year student Ma Su Labb Yadanar, a Magway University student, and 12-year-old primary school student Ma Thun Thawdar Zun, according to sources.
U Than Tun, Ko Star's father, over 60, has high blood pressure and is diabetic, has been detained by the junta forces for almost two months. Their relative said, "Ko Star has been working in China for almost two years. No contact.! I don't know if he is dead or alive. He has done nothing political and has declared his inheritance because of his family troubles,"
During a raid of the junta forces on U Than Tun's home on 16th March, they looted his belongings and stole more than 900,000 kyats, gold, and jewelry. Later that, the junta forces have raided his house at least ten times.
Ko Star's family members, including a 12-year-old girl arrested hostage, have been detained at Taungdwingyi Police Station.
A police officer said, "They are all in Taungdwingyi police station. We will have to wait for the order to decide what to do next,"
Ko Naung Ko Latt, U Than Tun's youngest son, was arrested in August under Section 505 (a) of the Penal Code, and detained at Magway Daung Nay Prison, according to family members.
A Hluttaw Legal Representative has argued that the junta's actions against civilians, including the long detention of innocent civilians as hostages, are a clear violation of existing laws.