Junta forces attacked with landmines 5 times in Pale, Myinmu and Ayadaw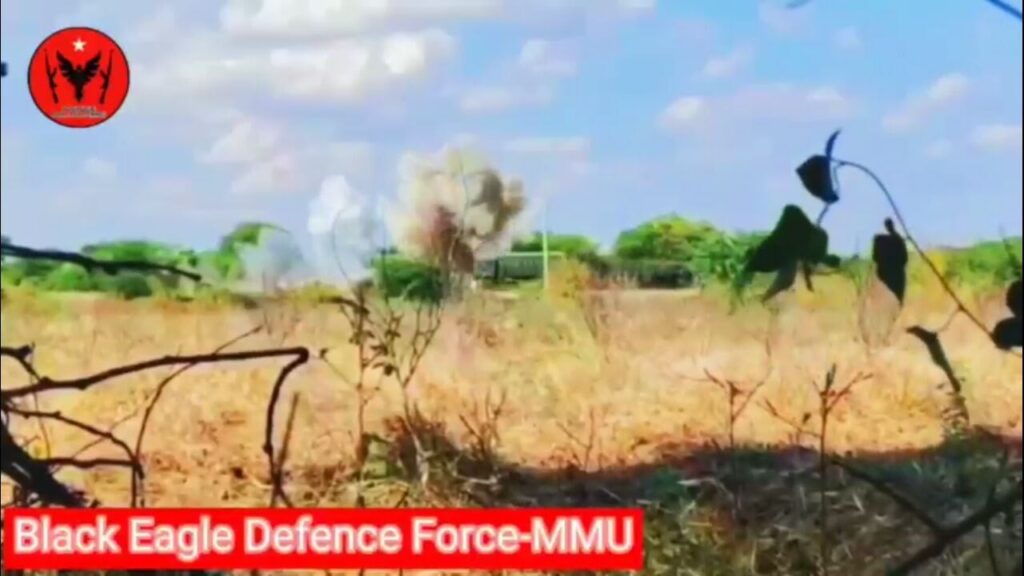 Local PDFs from Pale, Myinmu and Ayadaw Townships attacked junta forces by using landmines 5 times, causing at least 14 casualties and many injuries to junta troops.
The P-PDF reported that in the early morning of December 21st, they attacked a junta convoy using landmines 3 times, resulting in many deaths.
At about 2:30pm, in the area between 58th mile and 59th mile, Pale Township, the PDFs used 41 mines to attack a junta convoy. Also in the villages of In Daw Plant and Khin Aye, there were more landmine attacks causing casualties, but the exact number is not yet known, reported the P-PDF .
P-PDF member Captain Naga said, "There are many casualties, but since it was still dark in the early morning, we could not confirm the total number."
Similarly, the ARA News and Information team reported that, "Near Naung Gyi Ein Village in the northern part of Ayadaw Township, Ayadaw Revolutionary Alliance (ARA) attacked a military junta patrol with landmines leading to 2 instant deaths and some injuries".
It has also been reported that the injured junta were taken by vehicle towards Ayadaw township.
Also, at 1:15 pm on 21st December, a junta convoy consisting of 6 vehicles, heading towards Monywa, in the region of Wan Pye Village, Myinmu Township, was attacked by local PDFs and allied forces using landmines, causing 12 deaths and multiple injuries, reported the Black Eagle Defence Force – Myin Mu.
The landmine attacks have been led by the Black Eagle Defence Force-MMU, and joined by 5 allied forces including Myin Mu Defense Force (MMDF), Myin Mu Lightning Guerilla Force, People's Defense Force Myin Mu (MMU-PDF), and the Civilian's Defense and Security Organization of Myaung (CDSOM), and they retreated with no casualties.