Junta forces burn refugees alive in Hpruso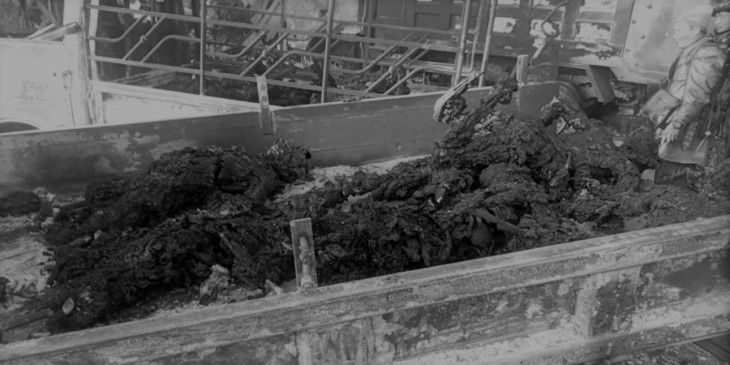 A KNDF spokesperson said that junta forces burned refugees alive, along with vehicles after a battle between junta and Karenni forces on the afternoon of December 24th.
"They're villagers and Hpruso residents. They fled from the warzone and ran into junta forces. They were burned alive on the spot."
It is understood that the fleeing civilians ran into the 66th battalion of the junta and were murdered.
"Some family members contacted us. But there were too many corpses of men, women and children so it's hard to identify the victims."
The KNDF spokesperson said that, "there were at least 30 victims in the incident. However, we have been unable to independently verify the number of victims."
Residents of Hpruso and nearby villages had to desert their homes and run for their lives yesterday, and a Hpruso resident said that about 80 percent of the population had fled the town.
The KNDF also stated that they executed 4 BGF soldiers stationed near Moso Village after the battle between Karenni allies and junta forces on December 24th, at 11am.