Junta forces continue looting and committing arson in villages near Taze and Ye U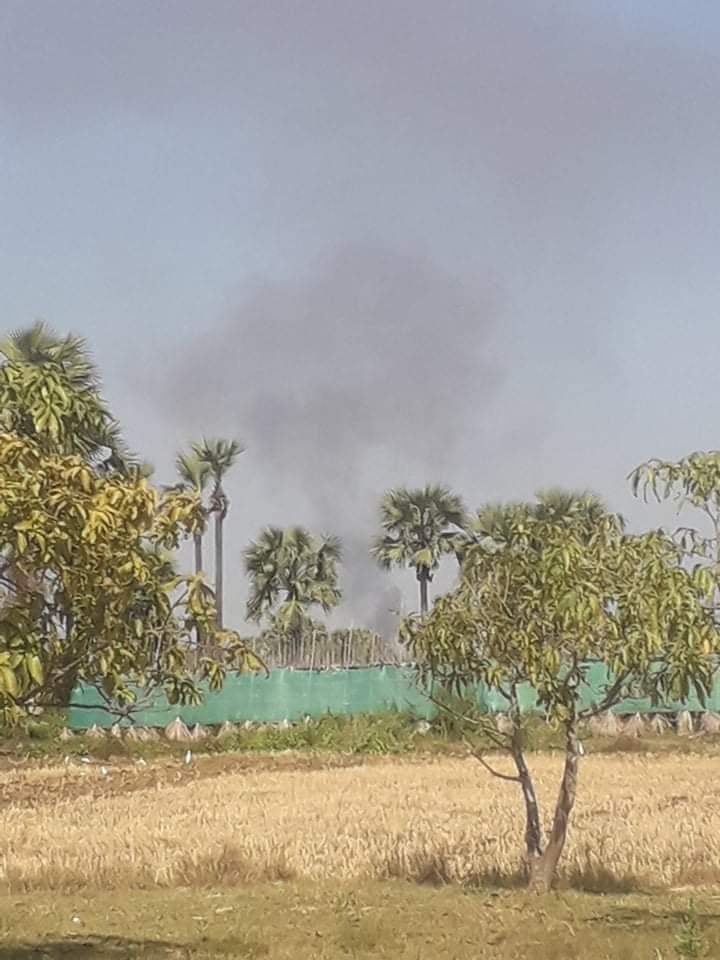 Locals said that junta forces were taking over Myauk Inn Villages in Taze, Sagaing Region, and burning civilians' property on December 26th.
"I can't tell if it's houses for sure but I could see them setting things on fire," a local said.
Residents said they had to flee after junta forces invaded the village this morning (December 26th) and although they don't know the details about the burnings, they suspect at least five houses have been destroyed.
The Ye Oo PDF also said that the junta terrorist forces were invading Ywa Meiktha Village.
They warned the locals of the attack, "be careful, Ywa Meiktha. Neighbors, please help them. The junta dogs are coming."
Junta forces have been invading villages and looting, killing residents, and burning properties in Taze, Ye Oo and Sagaing villages and had recently been spreading to Leik Chan, Yay Myat and Pauk Taw Villages using the same tactics.
The Taze PDF said that there are at least 300 junta soldiers wrecking havoc in Taze Township alone.
The junta forces are transporting troops and weapons with helicopters to spread far and wide in the region.