Junta forces continue reign of terror, with shootings and burnings in Chin National villages in Kalay Township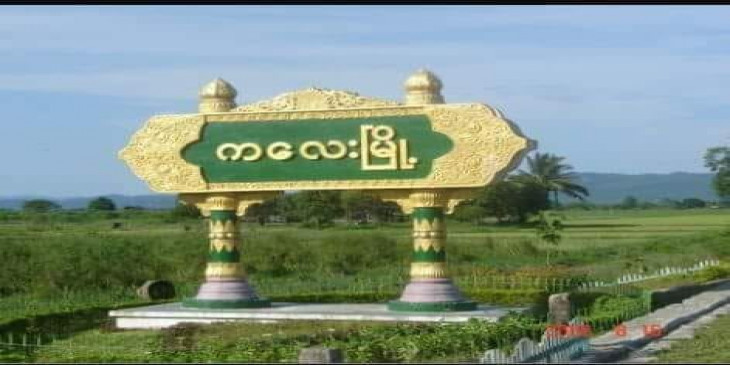 Junta forces are continuing to shoot and burn indiscriminately in Chin National villages in Kalay Township, Sagaing Division, and the worst fighting is expected around New Years, stated a source in the Chin National Army (CNA).
On the morning of December 27th, junta forces started firing weapons and burning houses systematically, in villages in Kalay Township, Sagaing Division, on the border with Chin State.
The worst acts by the junta regime are expected to occur between New Years and the early parts of 2022, and to protect citizens, the Chin Defense forces are making preparations to fight back, according to the CNA.
Junta forces burnt down 5 homes this morning in Than Pho Village, in the southern part of Kalay Township and they are now based in nearby Yan Gyi Aung Village. Also the firing of heavy weapons could be heard in Kalay Township, but it is difficult to corroborate each instance.
After some homes were burnt down by the junta in Nat Chaung Village, Kalay Township, the local PDFs clashed with them the whole night of December 26th.
Junta forces also burnt down homes by firing from helicopters and residents have been forced to flee.
Due to Kalay being situated along the Sagaing, Magwe, and Chin borders, with easy access to transportation, and its strategic location, the junta is trying desperately to control the town.
The military junta have been avoiding direct clashes with PDFs on the ground since the beginning of December.
They get assistance from the air force, when the PDFs are exhausted and will then try to take control of the area.
Since May, junta forces have been attacking townships in Chin, Sagaing, and Ma Gwe Divisions to control the area.
The whole population of Mindat, in the southern part of Chin State, and Htan Ta Lan, in the northern part, has fled their towns.
With a population of over 500,000 in Chin State, they are facing difficulties including shortages of food, clothes, transportation, and are also being bullied by junta forces on religious and racial grounds.
The junta military has declared the Northwest Division as the Anawrahta Military Operation, and 2 generals are commanding it.