Junta forces kidnap around 200 jade traders in Mandalay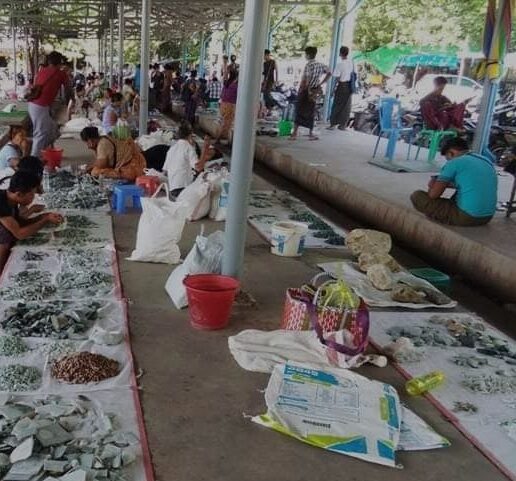 On December 20th, junta forces kidnapped around 200 jade traders who used the WeChat application for their trading businesses, near 84th x 43rd Street, Mahar Aung Myay Township, Mandalay.
"The traders got arrested from a place we called WeChat market. There has still been no contact with the victims. We heard that they were to be released only when the junta forces got paid 1,000,000 kyats for each of the detainees", according to the local.
Five prisoner transport vehicles were seen leaving the area. The reason behind the incident was still unknown and the exact numbers of arrests are yet to be confirmed.
The junta regime also announced that all jade trading must be performed at designated places and anyone who trades in other places will be shot. The junta regime is also trying to open the Jade Trading Centre and are pretending that it is alive with traders.