Junta forces kill sixty year old woman Pathein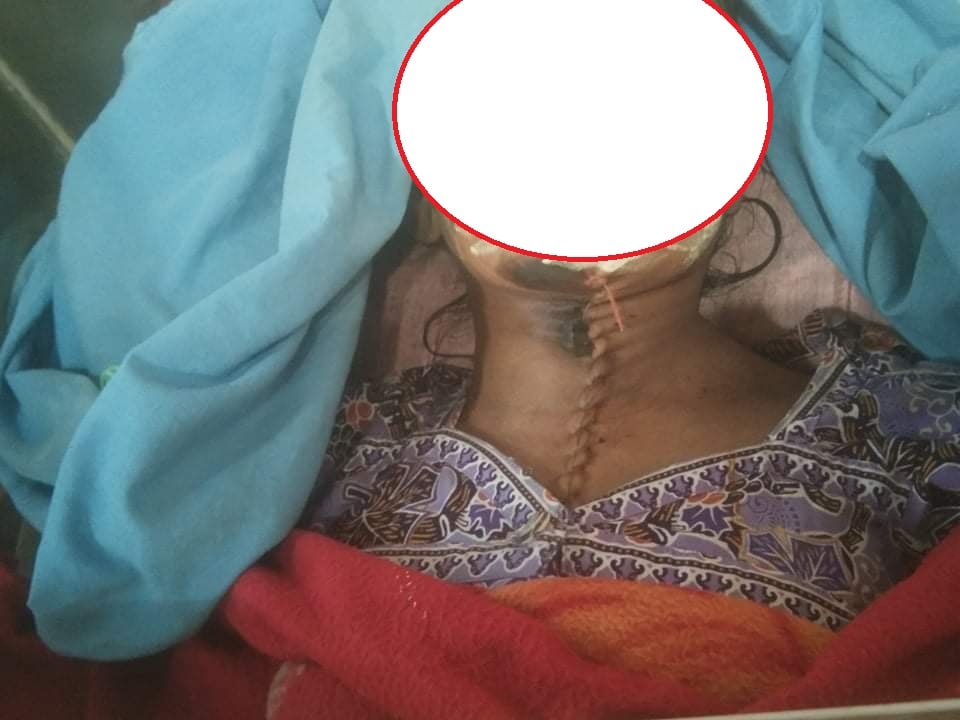 Around 10pm on December 19th, junta forces shot dead Daw Ma Htay, a sixty year old woman who lives in Ramanya Ward, Pathein, Ayeyarwady Region, while being questioned about her son, said residents.
"The junta military killed an innocent citizen around 10pm on December 19th, in Pathein. The victim was sixty year old Daw Ma Htay. Military were looking for her son. When Daw Ma Htay said her son wasn't at home, the junta military said, "what are you saying, should I shoot you, speak up?" The military junta told her to show her phone and they would check it through, Daw Ma Htay said she doesn't understand well about phones and handed her phone to them, they considered she didn't speak well to them and shot her in the neck", said a resident.
The junta forces took the body of Daw Ma Htay after they killed her. They returned the body on the evening of December 20th. The body was cremated on December 21st.