Junta forces leave a wake of destruction in Mingin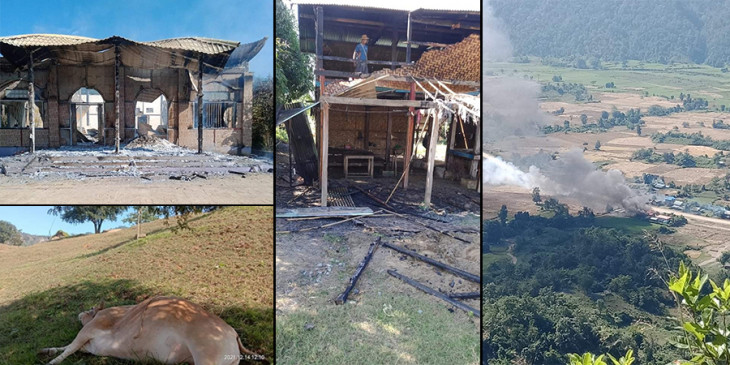 Military soldiers burned about twenty houses and killed civilians' animals in Taungtwin Region, Mingin Township, Kalay District, Sagaing Division, on December 14th.
Locals said that soldiers arrived in Taungtwin at about 8am on December 14th and killed a lot of animals and burned down a lot of houses.
Locals also said that one of the locals who looked around in Sitthlinchaung Village while the village was being burned, was hit with a landmine.
They also said that soldiers were still in the Taungtwin Region at the current time and more than nineteen houses from six villages were burned by soldiers with more livestock killed.
Junta soldiers have committed similar acts when they returned from Mingin to Kalay. While they are still in the Taungtwin Region, locals are worried that more houses will be burned and destroyed by soldiers.