Junta forces raid and shoot Ka Nyong Kyun villagers in Launglon Township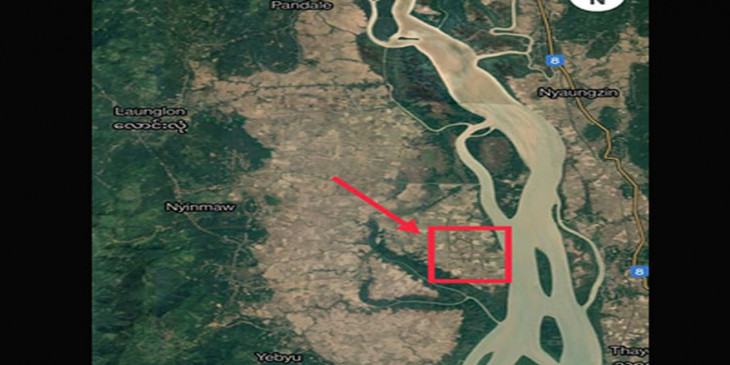 Ka Nyong Kyun Village, located on the Dawei River bank in Tanintharyi Division, was raided by around 40 junta forces at 7am on December 9th, where they opened fire and threatened the locals.
Junta forces also abducted some frightened villagers who ran away due to the violent firing of heavy artillery and small arms. Moreover, they took everyone out, including elderly and young people, who were inside their houses, and forced them to sit in the sun. They raided the village because they thought the PDF were hiding in our village, said a resident.
The raid continued until midday. They searched the village for strike leaders with a list of names, said another resident.
Farmers from villages in Launglon Township, including Ka Nyong Kyun Village could not go to the fields during harvest time, due to the violent raids.
After some casualties and injuries of the junta forces, due to attacks by members of the Launglon PDF on police vehicles carrying Launglon Myoma Police Officers, near Kyal Mountain on November 21st.
Nearly 100 junta forces are stationed at Aout Yay Phyu Village and Gawt Inn Village, which are close to Kyal Mountain, three miles away from Ka Nyong Kyun Village. To date, they have been conducting searches and abductions of passersby, said a local.