Junta forces rob and destroy civilian shops and homes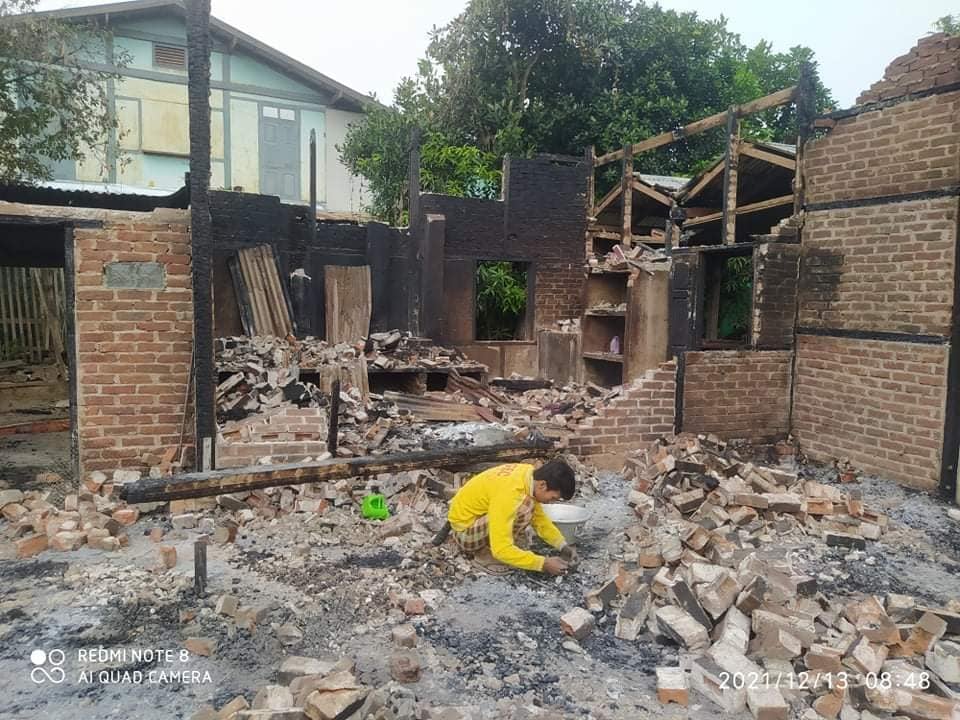 Locals have reported that junta forces burned down shops and houses of civilians on Monywa-Yargyi-Kalaywa highway, near Lah Po village, Kani, on December 12th. They also reported that after the junta forces fired into the village, they robbed the place and set buildings on fire.
"Junta soldiers robbed 10 shops and houses beside the road. They stole property, and after they had enough, they torched ten shops and houses, seven huts, five motorcycles, a rice field and ten rice storage buildings. They shot and killed a horse, too," said a local resident.