Junta forces rob and ransack valuables in Sagaing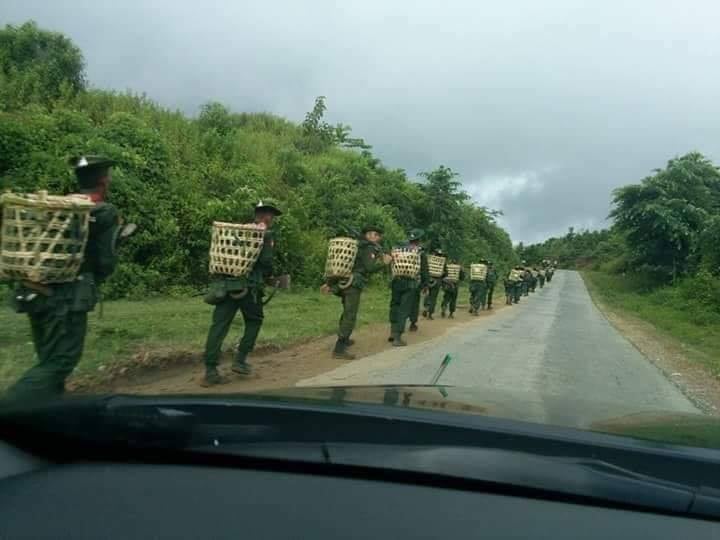 Junta forces raided villages in Sagaing Region again, rummaging around, ransacking properties, and stealing valuables from the local houses. On December 18th, 20 million MMK worth of valuables were stolen by junta forces from two villages in Sagaing, according to the National Unity Government (NUG) daily bulletin.
Around 4am on December 18th, around 30 members of the junta forces raided Tha Byue Village, and abducted two brothers, U Tin Swe and U Kyin Lone. They then stole 20 million MMK worth of jade rosaries from U Kyin Swe, the bulletin continued.
Junta terrorist were jostling with each other for the jade rosaries and the reason for the abduction of the two brothers remained unknown, said residents.
The NUG's bulletin also includes that junta forces also raided U Aung Soe's house in Chan Kone Village on the morning of December 18th, destroying three motorbikes, stealing 8 million MMK worth of jade beads, twenty thousand MMK cash, and battery chargers. Similarly, they also stole a mobile phone from a house in Sin Myay Village.
Sagaing News Information Group said, after the coup, junta terrorist in Sagaing Region were seen using valuable possessions such as vehicles, motorbikes, and brand new phones, which they could not afford before.
Junta forces were raiding villages, killing people, and ransacking houses in Sagaing Region, and conducting arbitrarily searches, abductions, and extortion on civilians across Sagaing Region, said residents.