Junta forces torched Konecee Village in Kyunhla Township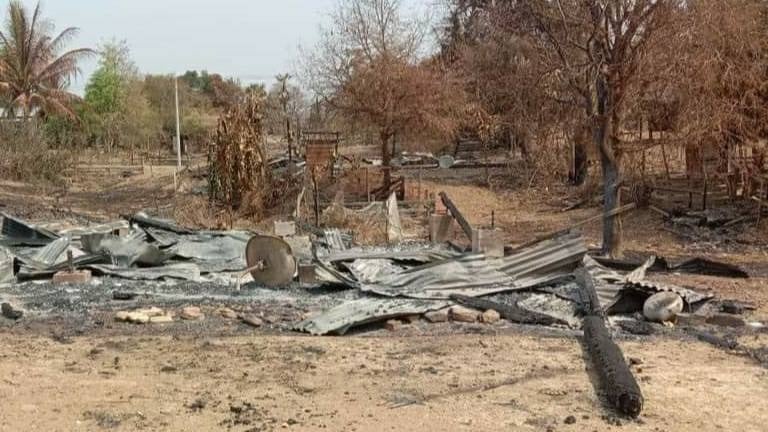 SAGAING – The Junta forces set on fire a village located in the west of Tahpanseik Dam in Kyunhla Township, Kantbalu District, Sagaing Region on Monday morning (April 18).
It is said that the Junta's Infantry Battalions (363) and (367) that have been holding camp at Konecee Village torched seven houses in the village.
"Infantry battalions (363) and (367) have made Konecee Village their temporary base since April 12. They have also been stealing farm animals in the village like chickens and pigs for their meals," reported a local.
After the arson, the Junta forces are said to have invaded Khapaungyone Village, around 5 miles east of Konecee Village, causing the residents to flee.
On the evening of last Friday (April 15), the same Junta forces torched Wailamu Village directly west of Konecee Village for the second time, burning down 25 houses.
The displaced people who had to urgently flee for safety are in need of immediate assistance.