Junta forces unlawful arrest mother as hostage in Mandalay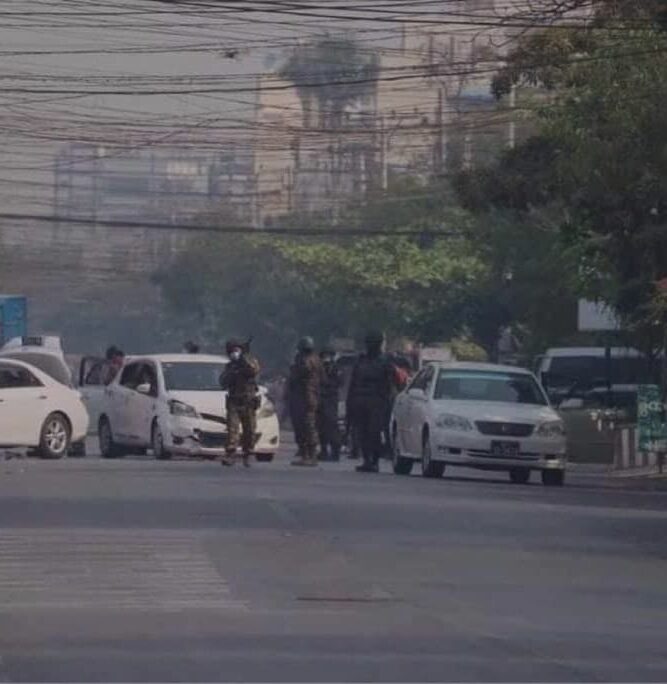 At around 1am on December 13th, Daw Paw, a mother of U Ti Bwar, was taken away by junta forces and held hostage instead of her son near Kon Zay Tan night market, 41st Street, Mahar Aung Myay Township, Mandalay. Another young man named Pyit Kyee was also taken away during the raid.
Junta forces also raided Markalar Chan Ward of Mahar Aung Myay Township and unlawfully arrested the around noon of December 12th.
The junta continued their forceful investigation and arrests on pedestrians, and some were shot dead with no reason given.