Junta forces use civilians as human shields in Mingin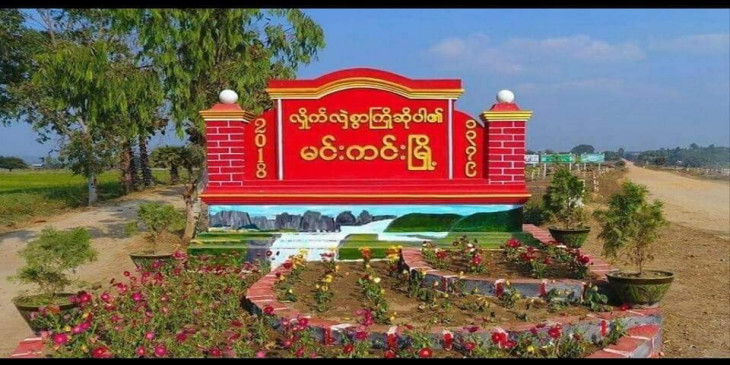 During a clearance operation by junta forces, they arrested civilians and used them as human shields in Phat Khat Village, Mingin Township, Sagaing Region, at around 9am on December 30th.
Junta forces raided Minkin Township from Ye U Township, on December 28th, and they then crossed to the west of the Chindwin River from Maukkataw Village, by motorboat, on December 29th.
Junta forces also arrested two local families from Phat Khat Village, and used them as human shields during the attack of the PDF's base camp on December 30th, according to locals.
Mahura Kyaukrai Group from Phat Khat Village said, "The junta forces suddenly came to our village and then they arrested ten civilians from the village and raided the PDF's base camp. We prepared before they came, but we didn't do anything because they arrested our villagers as human shields,"
Mingin Mahura Kyaukrai Group mainly attacked the junta's motorboats on the Chindwin River.
Now, the PDF members have left their base camp, escaped to a safe place, and the villagers have also fled, according to locals.