Junta issues threats and orders citizens not to participate in the Silent Strike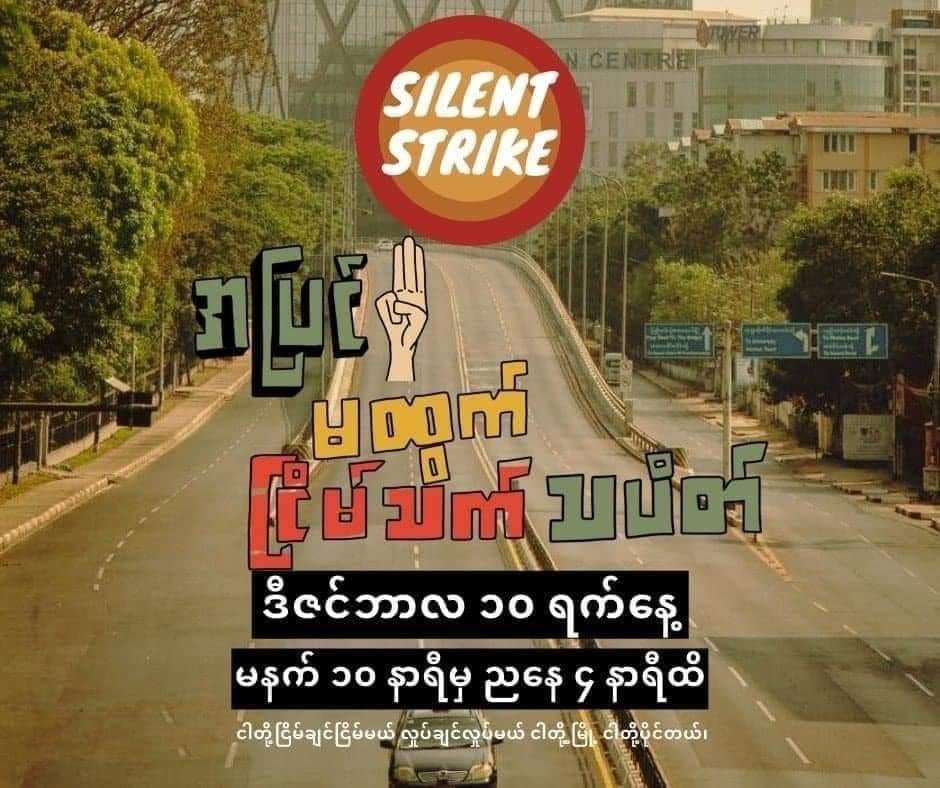 The junta has pressured civilians not to participate in the Silent Strike, which has been encouraged by many activists nationwide, and to open the shops on December 10th, said the residents in Yangon, Mandalay, Bago, Magway, Sagaing and Nay Pyi Taw.
Markets, stalls, and small home shops in most townships of Yangon, including Lanmadaw, Hmawbi, Mayangon, Insein, and Botahtaung Townships, were pressured not to close their businesses by the Township Development Committee with phone calls, and in person.
For example, shopkeepers inside Hmawbi Market were threatened to open on December 10th or they would lose their permit to open their shop, which would be followed by imprisonment, if they closed, said a Hamawbi resident.
Also, the head of the Market Development Committee in Wa Nak Chaung Sanpya Village took pictures, made lists of the shops and told them to open on the 10th.
The head of Hundred Houses also told the owner of a small home shop in Pyigyidagun Township, Mandalay to open their shop on December 10th, even if there were no buyers. They said that actions would be taken if they didn't follow the order. The shopkeeper was also ordered by the Ward Administration to issue a message that his shop would be open, but when the shopkeeper asked him the reason for the message, the administrator said he had no idea.