Junta military attacks civilians with helicopters in Gangaw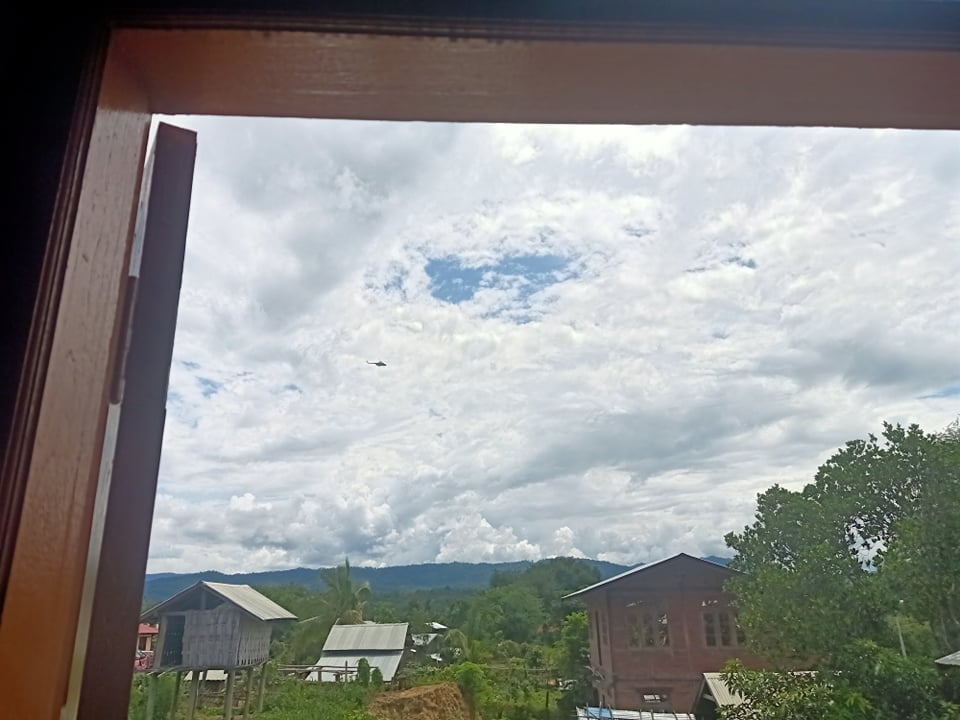 At about 1:30pm on the 17th of December, junta forces came with 3 Helicopters and fired at civilians, although there was no apparent ongoing battle. It is still not known the condition of the injured or if there were any deaths.
"The military dogs came with 3 helicopters and started shooting although there was no battle. They came out from the aircraft and fired into the village. There are almost no people left in the village as they had to flee", said one of the locals.
Bullets of heavy weapons from the junta military also hit Shwe Bo Village, which is close to Hnan Khar Village, and one house caught fire according to locals.