Junta propaganda leaflets strewn around again in Sagaing Region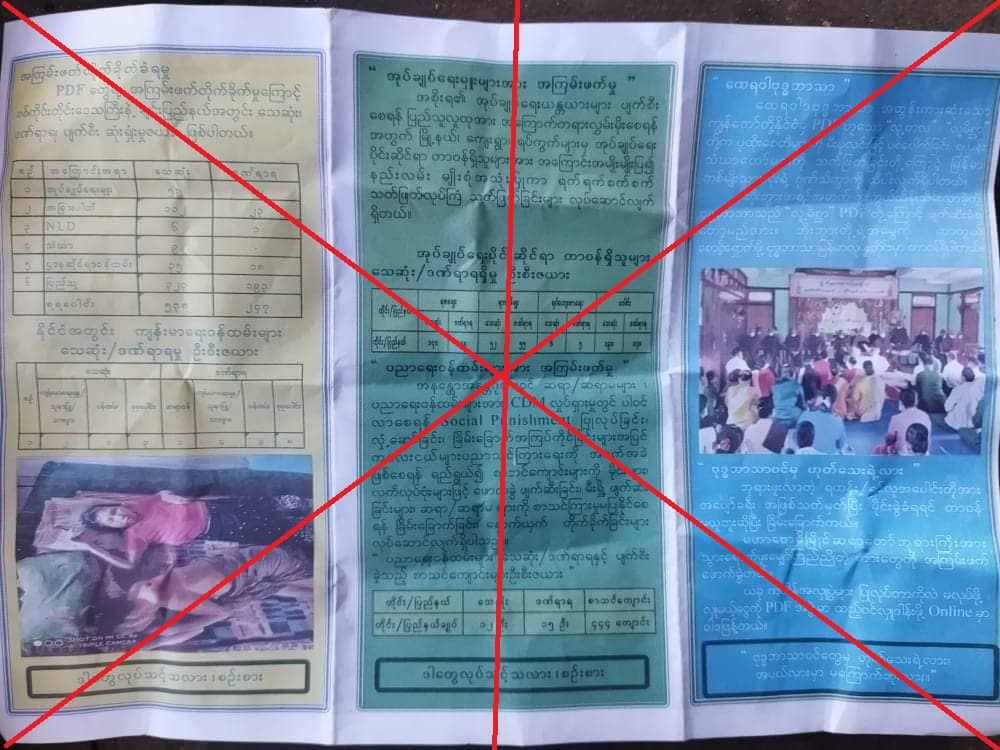 On December 15th, helicopters were used to spread military propaganda leaflets for the second time, in the townships of Sagaing Region where the junta forces have faced heavy casualties, locals told Khit Thit Media.
"A military helicopter dropped propaganda pamphlets at around 11:45am at some places in Taze. Those are the areas where their troops are currently facing high fatalities. The military council wants to disseminate information to townsfolk that the PDF is a terrorist group, although no one even thinks to have a look at those pamphlets. This is the second time they have done this," said a local.
According to locals, junta troops spread propaganda leaflets using a military helicopter in Kawlin, Taze, Depayin, and Minkin Townships in the afternoon. The junta regime used helicopters to spread propaganda leaflets on November 30th.