Junta reduce whole village to ashes in Gant Gaw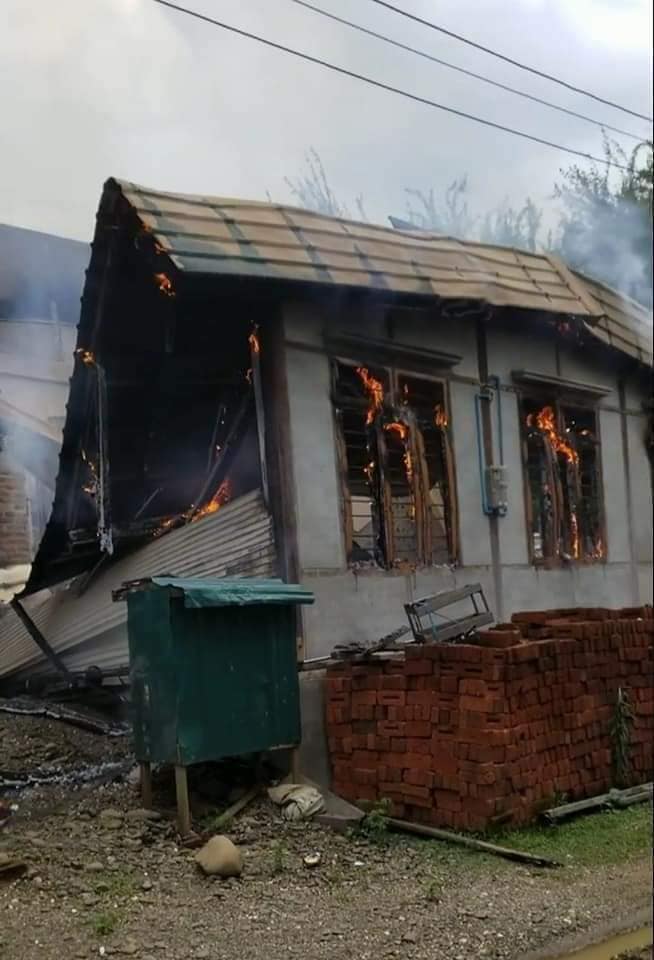 "Today (December 19th) from 7 am, junta troops have been torching the whole of Hnan Khar Village in Gant Gaw Township, Magway Division. Two houses were already burnt to ashes and probably the whole village would have caught on fire (since the houses are in close proximity)," said a local.
"The Junta launched aerial bombing on Hnan Khar Village on the 17th of December, without having any clashes with opposing forces within the area, and raided the village after the bombing attack. Civilians were killed by the bombing and shooting. The exact number causalities can't be verified since we left the town in a hurry and couldn't go back till today (19th December) since the troops were stationing there," said a local witness.
Junta troops had set the houses on fire on 2 occasions in September in Hnan Khar Village previously, but this time more causalities are expected since the fire is likely to have destroyed all the remaining houses in the village, and the aerial bombing is expected to have claimed more lives.