Junta regime send letter stating that residents living on railway station land would be forcibly evicted if they do not leave willingly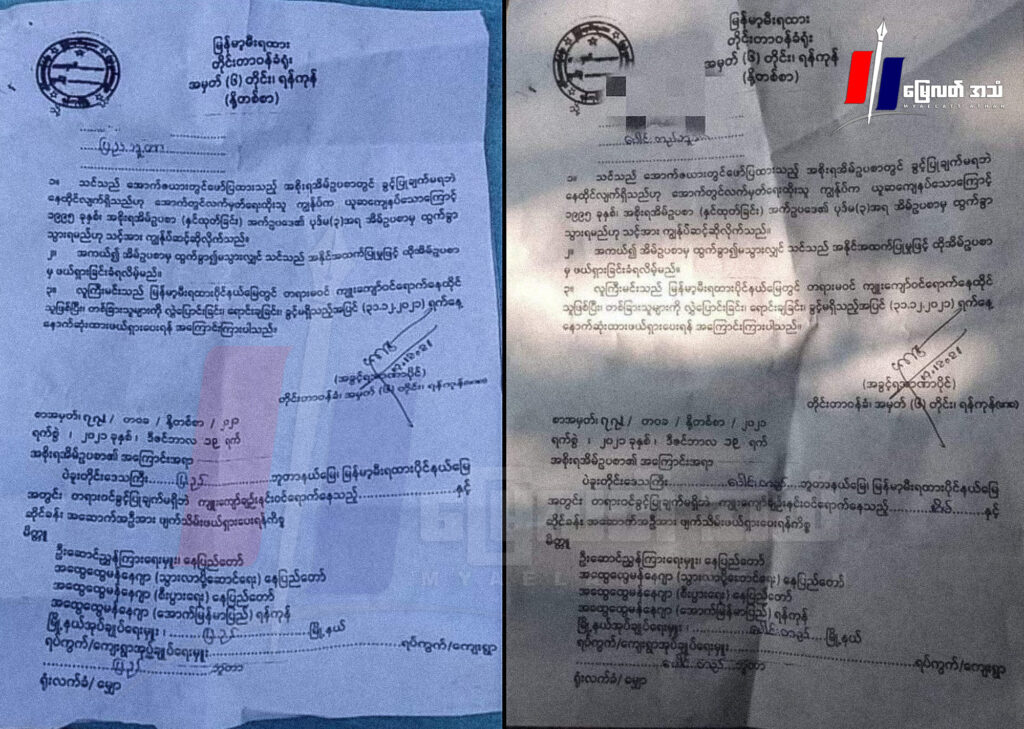 Notice letters were issued and sent by the junta regime in some townships stating that those living on railway station land would be removed by force if they do not leave by the end of December.
The letters were sent to residents in Pyay, Letpadan and Paungde Townships. The second paragraph in the letter stated that, "If you do not leave the housing compound, you would be forcibly evicted from the house".
In the letter sent to the residents in Zeephyukone Village, residents were told to leave by the end of December and if they did not, they would remove the residents by force, according to a resident in Letpadan township.
Residents receiving the notice letter in Paungde Township are not actually squatters living without permission, but those who were paying rent to the respective township department of the railway station.
According to a resident in Paungde, the food stalls on Paungde 3rd Street were those paying rent to the authorities of the railway station since the previous era of the military government and it is has been heard that they were negotiating.
Similarly, those residing on railway station land in Hinthada District also received notice from the junta regime to leave before the end of December.
Most of the residents in the station were family members and relatives of the old staff members of the station, and they would be homeless if they were made to leave.