Junta regime take land and buildings of civilians in Hlaing Thar Yar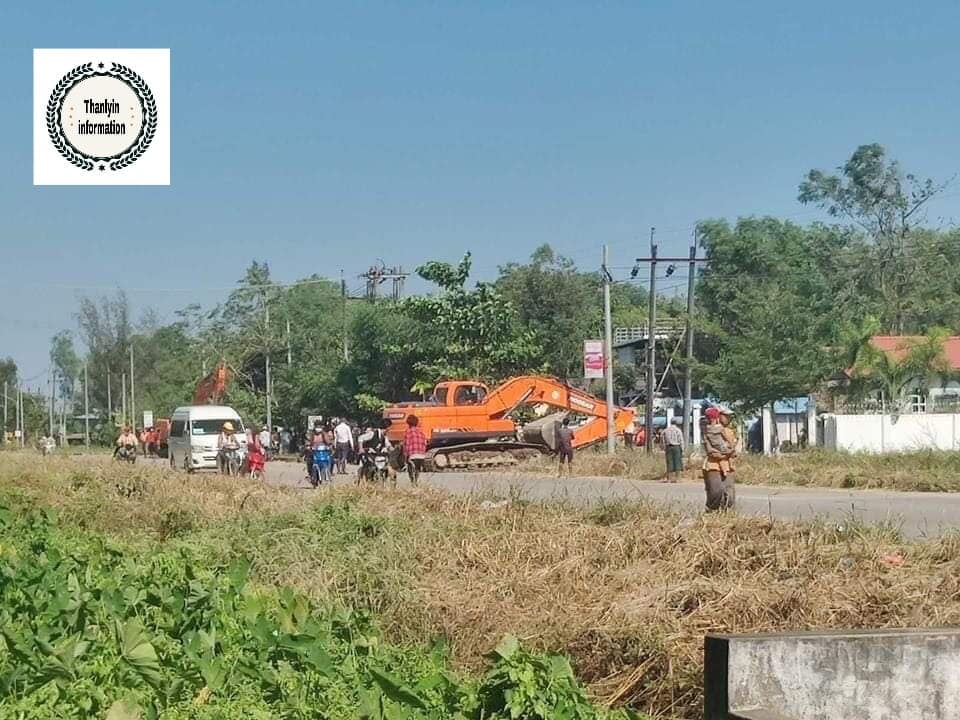 According to locals, junta soldiers have moved from stealing land and buildings of those without ownership documentation, to the land and buildings of legally documented civilians, in Hlaing Thar Yar.
Locals said that junta foreces destroyed Wai Phyoe Hein Retail Park with bulldozers, and held shop owners at gunpoint, stopping them from making calls or leaving the scene.
At the same time, junta forces are taking over land near Kan Pyo Village, Hlaing Thar Yar, which are legally documented and owned by civilians.
A local resident said "They sent us a notice to move by December 6th, on December 3rd. They're trying to rob us of our lands along with undocumented properties they're now occupying."
The threat the junta sent the locals said that the residents have to surrender their lands and buildings because they are in the vicinity of a housing project collaboration between the Shwe Nagar Min Company and the Yangon Division Government.
The land and house owners who were sent the threats also said that the company had previously sent surveyors and tried to persuade them with compensation, substitute land and houses, and tried to forcibly take the land by sending mercenary gangs.
A victim recounted the experience. "In the month the coup happened, soldiers and housing officers came here and made land and population surveys. Just now they told us we have to move by 6th. We're just living here on our own farming and breeding animals."
According to residents, attempts to take over the land have previously been made by a company called Wah Wah Win, and the company was blacklisted for trying to take over land illegally. Now the attempts by another company under the name Shwe Nagar Min.
Another victim said "We have all the legal documents and proof that we've been living on this land for generations, and paying Dani Kyun Taxes until '91. We have won previous legal battles too. Now we are going to be called trespassers on our own land. And there is no way we can move within three days."