Junta retreat after 70 killed, despite MNDAA camp being attacked by air and ground forces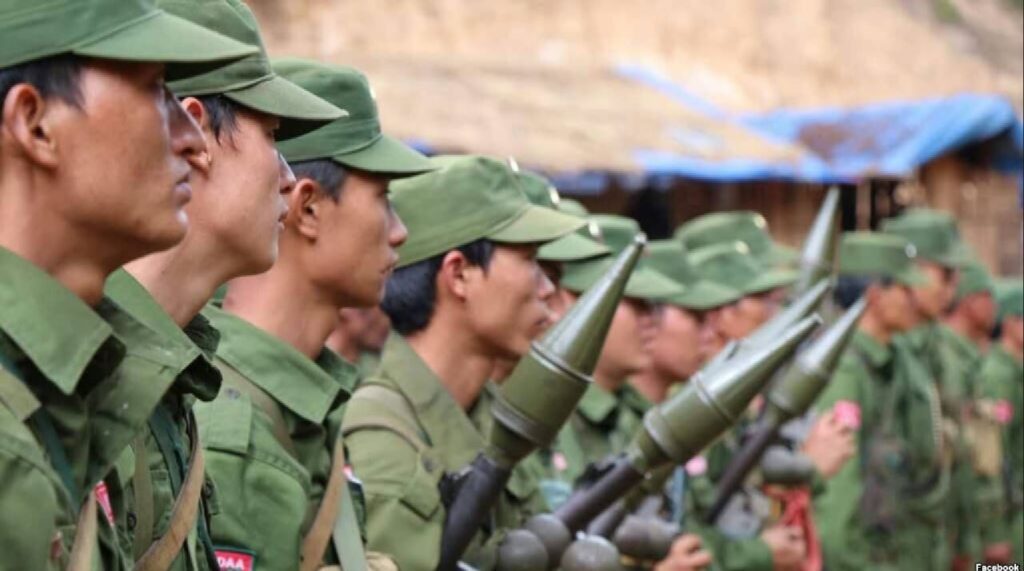 On the 19th of December, junta forces attacked Man Yan military camp of the Myanmar National Democratic Alliance Army (MNDAA), in Monekoe, Shan State, by ground and air forces. Despite the use of extreme force, over 70 junta troops died and they retreated, reported The Kokang media.
At 6:30am on the 19th of December, junta forces began the battle using heavy weapons fire, 600 rounds per hour, followed by an attack of infantry troops. At about 12:30pm, they attacked using armored tanks with artillery guns, and at least than 1500 rounds were fired.
It has been reported that the Northern Alliance including the MNDAA defended against more than 500 troops and 70 of the junta were killed, fighter jets also bombed the area.
The Kokang also reported that firearms and equipment, including MG -3s and heavy weapons were confiscated from the junta.
The MNDAA has announced that the battles would be more intense in the coming days due to anticipated upcoming offensive forces of junta.