Junta said power will be restored in MawHan Village if electricity bills are paid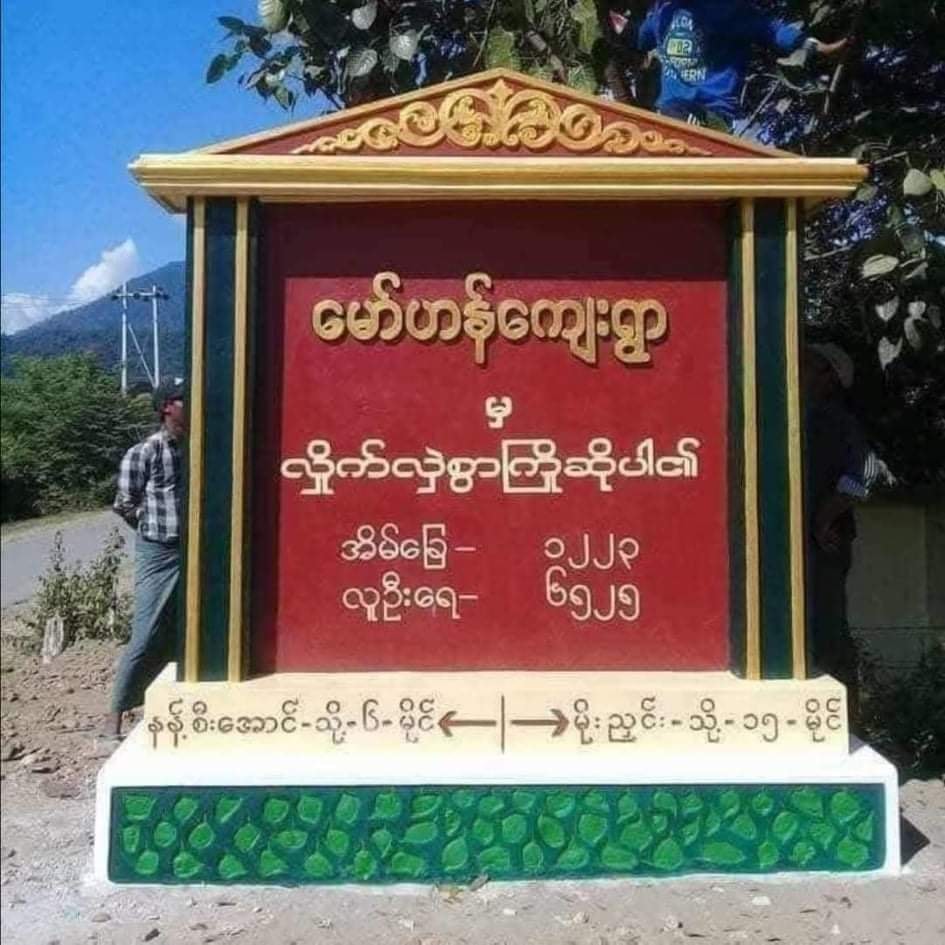 MawHan Village in MoeNyin, Kachin, the electricity for the entire village has been cut off due to the residents boycotting the Junta by refusing to pay the electricity bills. The Junta has now reportedly offered to restore electricity in the village if the residents agree to pay their bills.
Out of the 1000 households in the village, only about 60 of them have been paying their bills and thus the Junta has cut off the electricity to the entire village starting March 21 and has now offered to regularly provide electricity if the residents pay their bills, according to a resident of the village.
"Electricity was restored two days ago but only available irregularly, from around 7 pm to 4 am. There is no electricity outside of that period. The residents, village lighting committee members and the electricity officials had a meeting today and they said there that electricity will be restored if (we) pay the bills. They also said it depends on the decision of the residents and that they will not be forcing us," said the resident.
If the residents decide to pay the bills, they will have to pay the previous due amounts from September 2021 to February 2022. For now, it is said that the residents have decided to pay the bills.
One resident of MawHan Village said, "the village (residents) are saying they will pay the bills and are now collecting the invoices. Since we have to pay for six months' worth, there are six invoices. If we can't pay all at once, we can also pay only for one month or two months. They are not forcing it".
MawHan Village receives its electricity supply from the power cable in MoeNyin. The electricity cut off this time was for indefinitely and will only be restored if the residents pay their bills. There are over 1000 households in the village with a population of over 60,000.