Junta seal off NLD MP's house in Paung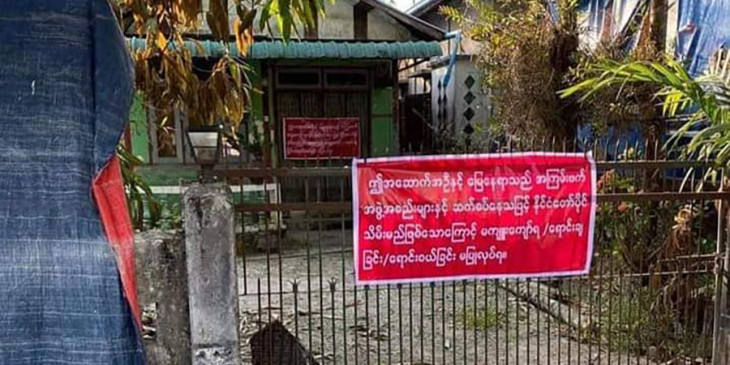 Junta soldiers in Paung, Mon State, cordoned off a house belonging to MP U Zaw Zaw Htoo on December 22nd, local residents said.
A group of ten junta soldiers and ward administrators reportedly arrived at the house of U Zaw Zaw Htoo at midday to seal off the property.
MP U Zaw Zaw Htoo is a member of the ousted NLD party. He successively won the 2015 and 2020 elections in Paung.
He's been in hiding after being charged with article 505/A following the military coup.
U Zaw Zaw Htoo is the first MP to have his house sealed off in Mon State following the coup.