Junta search and arrest civilian witnesses who took photos and videos of their crimes in Yangon protest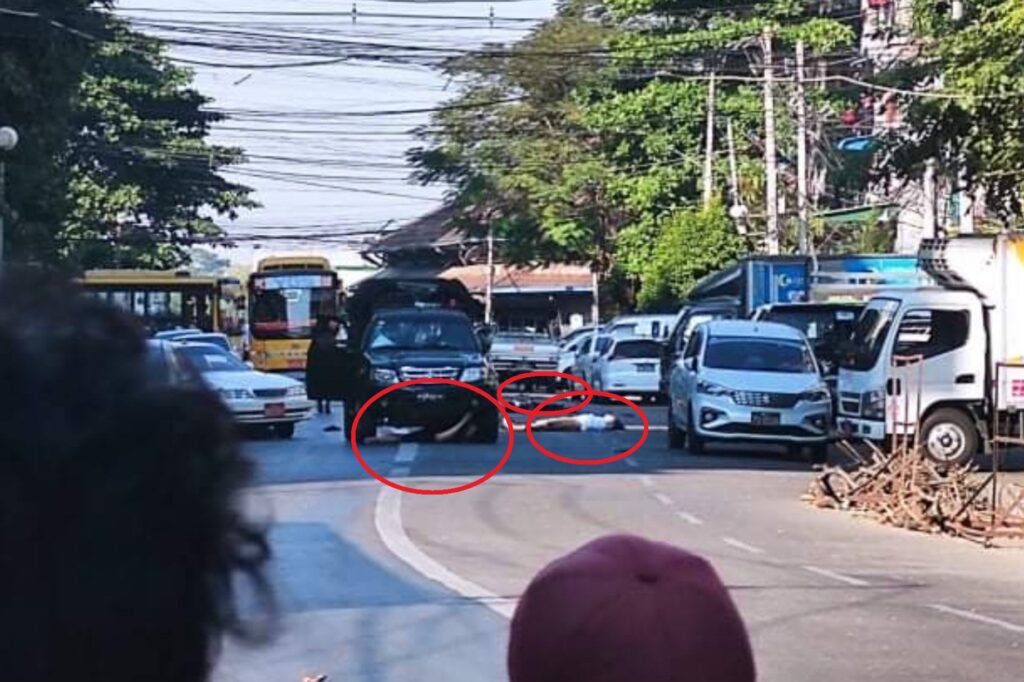 Residents of Pan Pin Kyi Street said that the junta army is searching and arresting civilians who took photos and videos of them running over and gunning down protesters today at 8:00am in Pan Pin Gyi Street, Kyimyindaing, Yangon.
"They're closing down Pan Pin Gyi Street from Kan Nar Street to Kyimyidaing Street and raiding apartments, presumably to arrest people who took photos of the incident. There are rumours they've arrested some civilians. Some say they're still searching too. They're running all over the street. They must've been hit hard since the news of their atrocities have spread not only among us but all over the world. There are some rumors that they'll cremate the victim's bodies immediately too", said a Kyimyindaing resident.
4 young people died in the brutal incident where protesters were run over with a military vehicle and shot dead.