Junta set the motorbikes on fire and thousands of locals flee in Depaeyin Region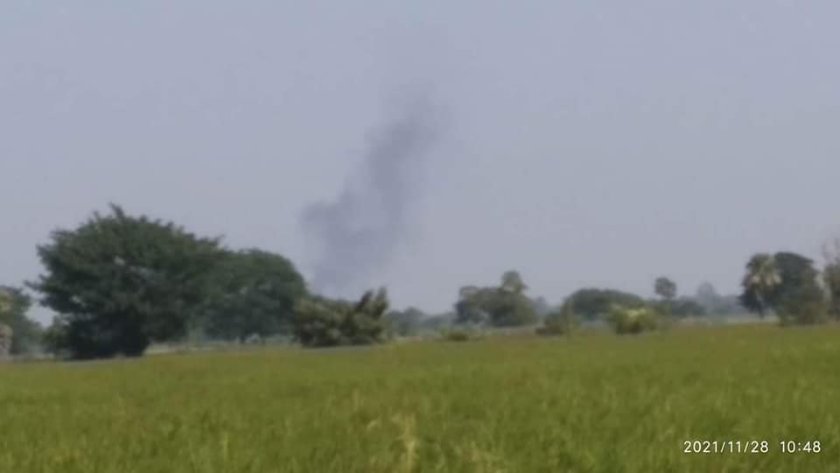 "The motorbikes were set on fire since 11a.m and we did not know how many were destroyed", says locals. Also one villager of Nyaung hla reported that over 4000 villagers fled from their villages when the Junta's army raided into those villages.
"The Junta raided the villages and opened fire to everything they see but there has still no face-to-face battle with us. We lost contact with some civilians and 4 were confirmed to be dead ", said a member of the Local People Defense Force.
Photos of Thayataw village with heavy smoke have been circled on social media.