Junta soldiers detain 23 people including parliamentary representative of the NLD in Lay Kay Kaw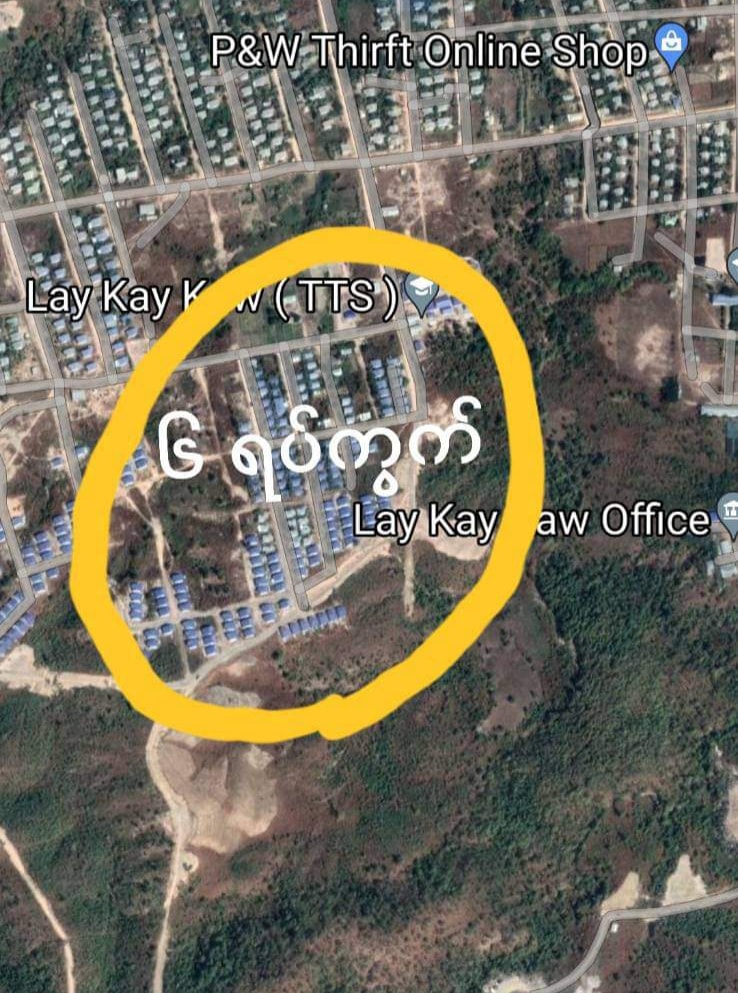 About 200 junta soldiers raided No. 3 and 6 Wards of Lay Kay Kaw City, Karen State, around 8am on December 14th. They went in and out of the towns about 8 times and detained 23 people including 2 CDM police who have defected from the junta and U Wai Lin Aung, the NLD party's parliamentary representative of Myaung Mya Township, Ayeyawady Division.
The junta soldiers also tried to enter No. 1 township after raiding the other two towns but were stopped by the Karen National League Army (KNLA). Tensions have risen between junta troops and KNLA/KNU Division 6.
An informant said that "the KNLA declared that the junta's soldiers could not leave the town if the detainees weren't released and the KNLA won't hesitate to fight if any more raiding is done in their territory."
"Currently Lay Kay Kaw seems deserted. All shops are closed and no one is on the streets. Junta soldiers were seen ransacking and looting Raung Ni Restaurant for food. The soldiers were from Kha Ma Ya 460th Battalion and they were raiding the towns in search of People's Defence Forces members (PDFs), political activists, and people who had joined the Civil Disobedience Movement (CDMers). Due to the tensions between junta soldiers and the KNLA, there is a possibility of a fire-fight in Lay Kay Kaw, which is under KNU Division 6's territory," said a local witness.