Junta soldiers kill pregnant nurse and husband in Mandalay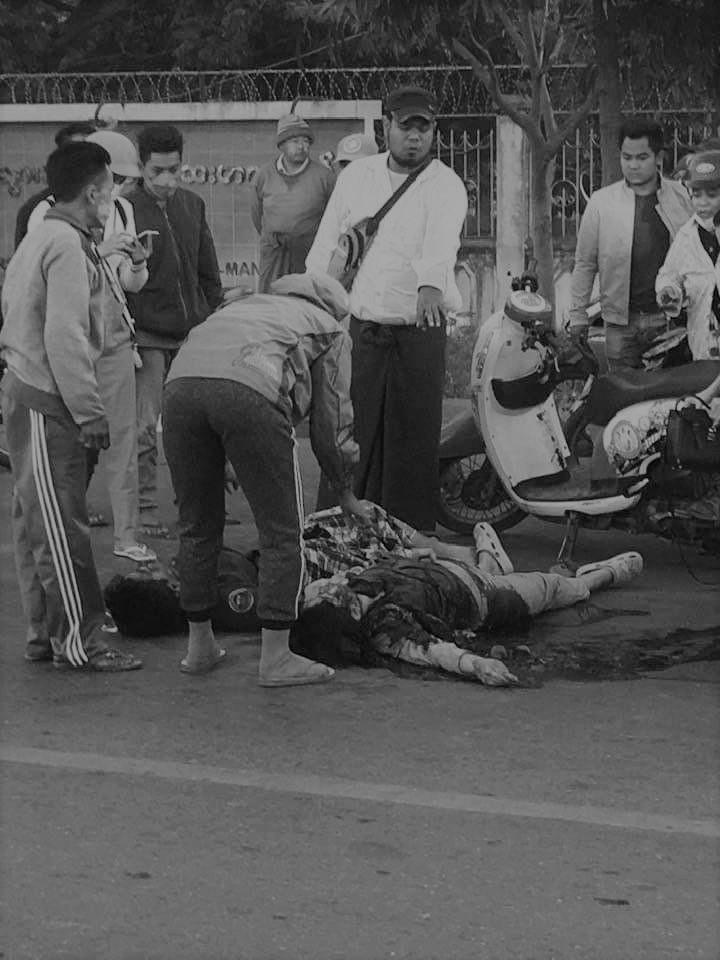 According to locals, junta soldiers shot and killed a nurse, Ma Chan Mya Nyein and her husband for not stopping at a checkpoint in front of a 300 bed hospital on 62nd Street, Chanmyatharzi, Mandalay.
A friend of the nurse said to the news outlet, "Junta soldiers shot at a motorcycle in front of a 300 bed hospital on 62nd Street. On the motorcycle are the nurse, Ma Chan Mya Nyein, who was going to the hospital, and her husband. Her husband was driving her to work. Both the nurse and the husband are dead. And she was four months pregnant."
Another eyewitness said that the nurse died at the hospital after she was shot and the husband was dead at the scene.
Another local resident said, "The husband was shot in the head and he died on scene with his brains falling out. I saw the puddle of blood in front of the hospital, and I saw the dead body of the nurse at the hospital."
The junta said that the death of the couple was not perpetrated by them, and that they were shot by two anonymous shooters on bikes. They said that they found 2 USA made 9mm Luger cartridges at the place where the couple were shot.