Junta soldiers raid and burn civilian's houses Lal Char Village in Kalay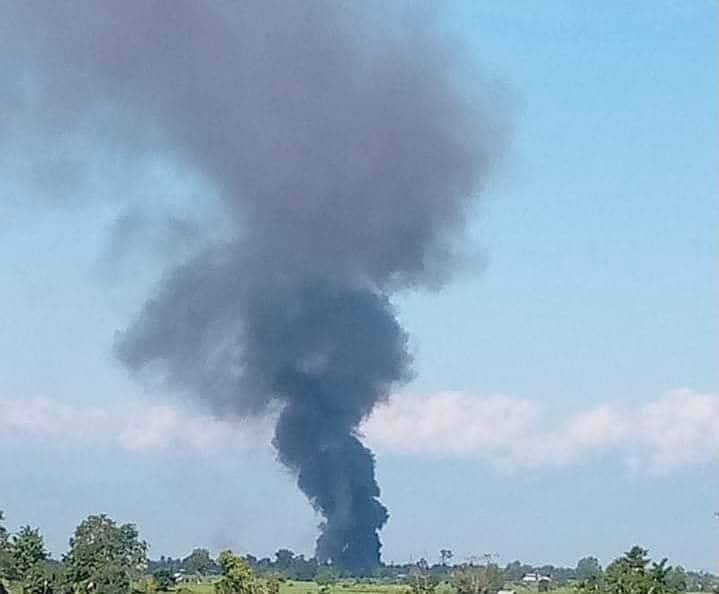 More than 100 junta troops have raided Lal Char Village and 8 civilian's houses was burned on the morning of the 1st of December.
"Military badges showed that they were from the 22nd Division and these same troops had set fire to 15 houses in Lal Char Village on November 29th, and 10 houses in Nwar Taung on November 30th. These troops were seen entering the villages near the eastern shore of Myit Thar River, and around 10,000 locals from nearby villages had fled for safety", said the PDF Kalay.