Junta soldiers slap civilians sitting in teashop at Ayadaw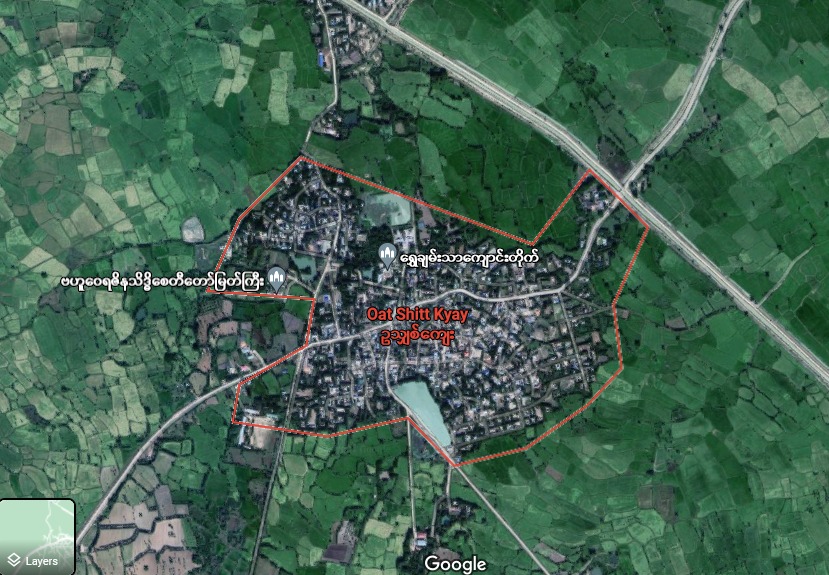 Junta soldiers stole rice and food from villagers and slapped local civilians sitting in a teashop after asking "Are you active in politics? Your Daw Suu (Aung San Suu Kyi) is in prison at Oak Shik Village", said the Ayadaw Township Information Release Group. A group of about ten junta soldiers, led by high-level police officer, Myo Zaw Phay, stole rice from a local rice mill and assaulted customers in teashops while they were stealing cigarettes from a teashop on the afternoon of December 12th.
"They took rice bags from the rice mill, cigarettes from teashops, and slapped the customers of a teashop by asking 'Are you active in politics? Your Daw Suu is in prison' ", said a local.
They also used locals as human shields on their way back from Oak Shik Village to Naung Gyee Ai Village. The junta group led by Zaw Myo Phay was camping in Naung Gyee Ai Village are are known for being drunk and continuously bullying the local villagers by arresting and torturing them, using them as human shields, breaking into houses and burning them, and stealing and destroying motorcycles, and stealing expensive items from citizens, said the locals. They have burned four houses and twenty motorcycles a few days ago and keep committing violence against the people they do not like or disabled persons.