Junta soldiers stop people on motorcycles and have shot and killed a civilian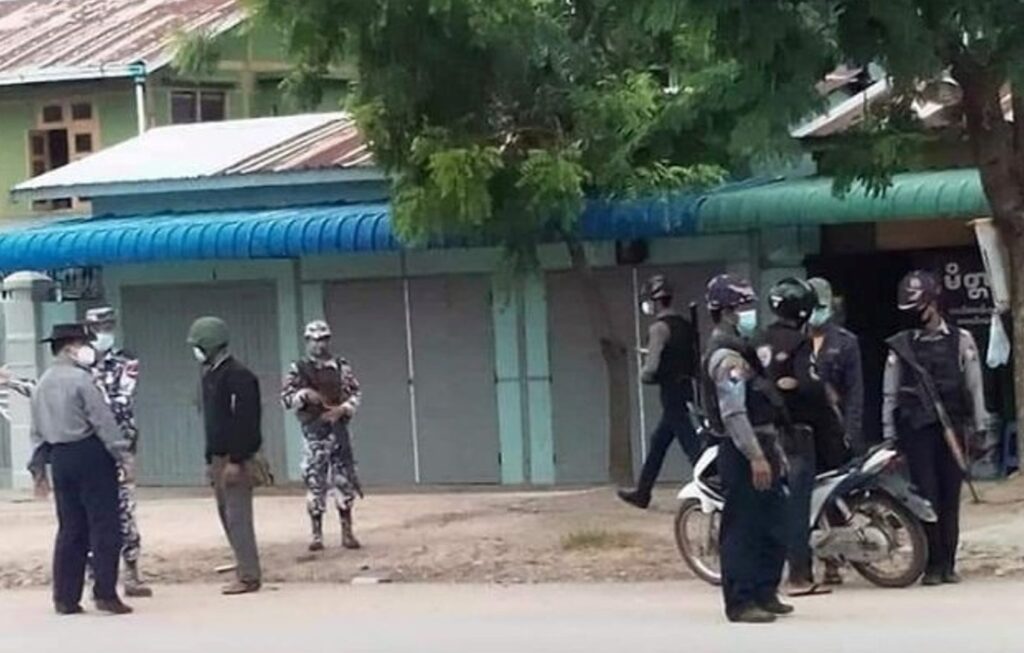 According to eyewitnesses, on December 8th, at 4:15pm, in front of B.E.H.S. 2, Meiktila, junta soldiers stopped 2 men on a motorcycle and shot and killed the person on the backseat when he got off the motorcycle and put his hands up.
"Junta dogs were standing in front of B.E.H.S. 2 at 4:15pm. They stopped two men on a motorcycle. The one on the back got off and put his hands up. When the driver got scared and drove away, the junta dogs shot the passenger at point blank range. I'm sure he's dead now," said an eyewitness.