Junta suffers casualties despite Min Kin PDF's retreat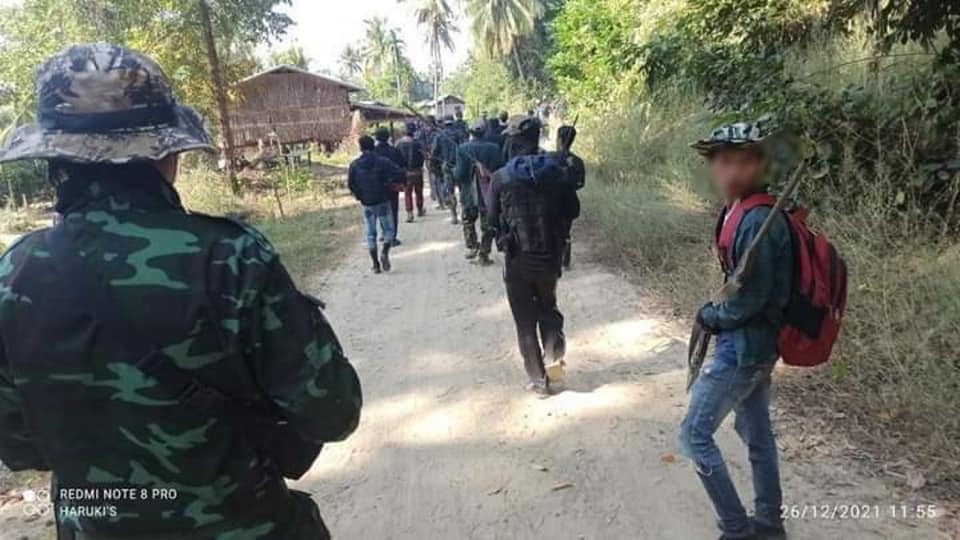 The Myanmar Defense Force – MDF says that despite their unfortunate retreat, due to the junta's overwhelming force, they managed to inflict heavy casualties on junta forces with mines planted around their base.
The deserted post had been occupied by the Minkin PDF and MDF special forces.
The MDF said, "The post of our MDF and Minkin platoon 1 and 2 was attacked by the enemy, and we had to retreat due to their overwhelming firepower."
They said that there will be junta casualties despite the retreat, as mines were planted all around the base.
"We had the junta forces surrounded since yesterday afternoon so they kept firing heavy artillery at us. A soldier was injured by a piece of heavy shell in the retreat but he's in stable condition now," he continued.
The Minkin PDF and MDF special forces had been attacking junta supply routes along the Chindwin River, and they announced that they will be taking the post back.