Junta torches Ka Paung Kya Village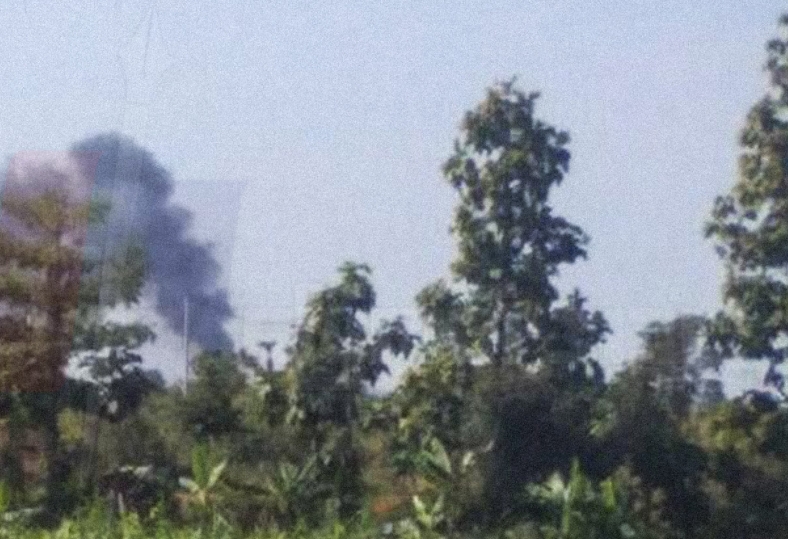 Junta forces, which had been in battle with Ka Paung Kya local People's Defense Forces in Taze Township, on the evening of January 1st, torched the east part of Ka Paung Kya Village around 11am on January 2nd, according to a local.
"2 houses and a rice mill as far as I know, the rice mill is not certain yet", said a Ka Paung Kya villager.
There was a shootout around 6pm, between local defense forces and junta forces as the junta tried to station their troops in Ka Paung Kya Village for the 10th time, said a resident.
"Casualties may occur from the junta forces. An abductee from east Ka Paung Kya Village, who escaped during the shoot-out said, 4-5 junta troops fell before him", said a resident.
Guerrilla Warfare – K.P.K has issued a statement that, the joined forces of Ka Paung Kya PDF and Taze PDF launched a landmine attack on junta forces, and they exchanged fire for around 45 minutes. Nearly 10 junta troops died and a PDF member had been killed.
Junta forces often station their troops in Ka Paung Kya Village, as it is one of the large villages in Taze Township and located at a central point. It is the 10th time junta forces stationed their troops in the village.