Junta troops invaded the PinLae Bu Township blocking the entrance and exit – 9 locals shot dead, homes were bulldozed and torched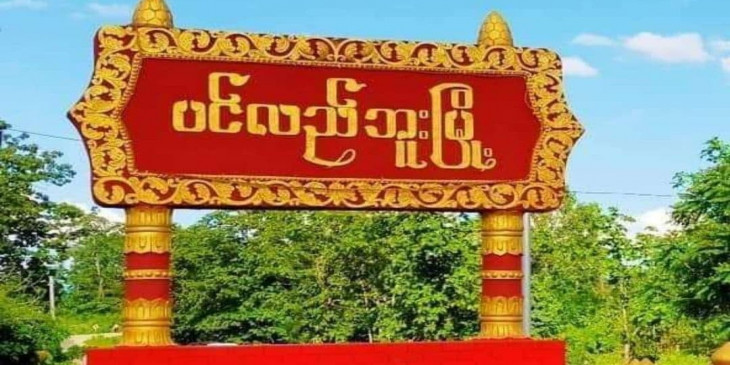 One local source reported that many Junta soldiers were killed during the 10-day-long clash at the beginning of April, in PinLae Bu Town, Sagaing Division. Since then, the junta troops have been terrorizing the whole town, killing everyone on sight, bulldozing and burning homes.
During the Thingyan period (Water Festival), there were not less than 9 locals killed by the junta troops, not allowing the dead bodies to be retrieved and cremated but leaving them on the street to rot. Only at the New Year, did the close community members cremate them.
Furthermore, the homes and the shops in PinLae Bu were robbed by the junta troops as they wished, then demolished by bulldozers and set fire on them, as reported by the residents.
People of PinLae Bu are praying that their homes are not destroyed and that the family members are not killed.
Presently, 80% of the residents of PinLae Bu have fled the town. The junta troops have blocked the entrance and exit of the town and are interrogating the people who were left in town and are killing them.
There had been an intense clash between the junta troops and the People's Defense Force from April 1st -10th in PinLae Bu Town, Kawlin District, killing about 40 junta troops and 8 PDF comrades have fallen. The PDFs were able to take control of the junta camp in PinLae Bu. The junta troops retaliated with the help of airstrikes from jet fighters and helicopters.
Presently, there are about 200 troops-strong and are deployed at the police station in PinLae Bu town, doing whatever they please, committing atrocities, according to the locals.
The junta forces have disconnected the mobile telephone and internet access in the whole of Kawlin District, including PinLae Bu and people could only use some landline telephones, reported the residents.