Junta troops raid and burn down more than 20 houses in Ngar Myaung Village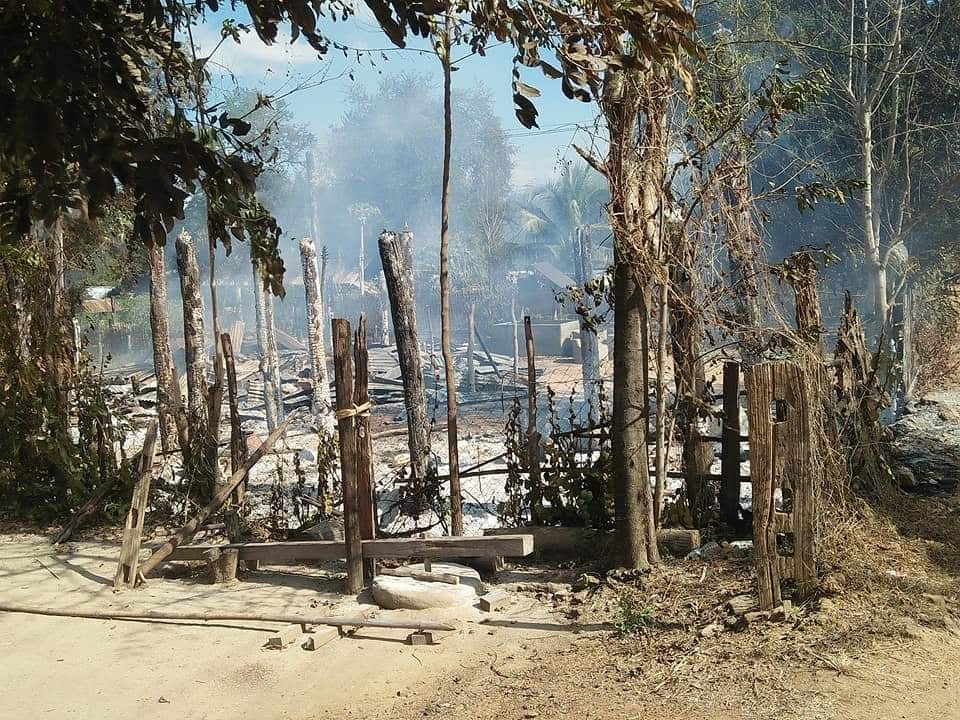 Junta troops raided Ngar Myaung Village, Myaing, on the morning of December 16th, and burned down more than 20 houses, reported village residents.
"Almost everyone from the village fled to safety as junta soldiers came into the village this morning. They torched more than twenty houses. The fire was later put out by village residents. Approximately, one thousand people live in the village. But now, almost everyone has moved to safety and the village is deserted" one of the residents said.
The junta soldiers ransacked the village before they left in the afternoon. They were intercepted by, and are now in a clash with, local People Defense Forces at the Monywa-Gangaw road.