Junta troops raid San Myo Village in Gangaw killing a villager and torching houses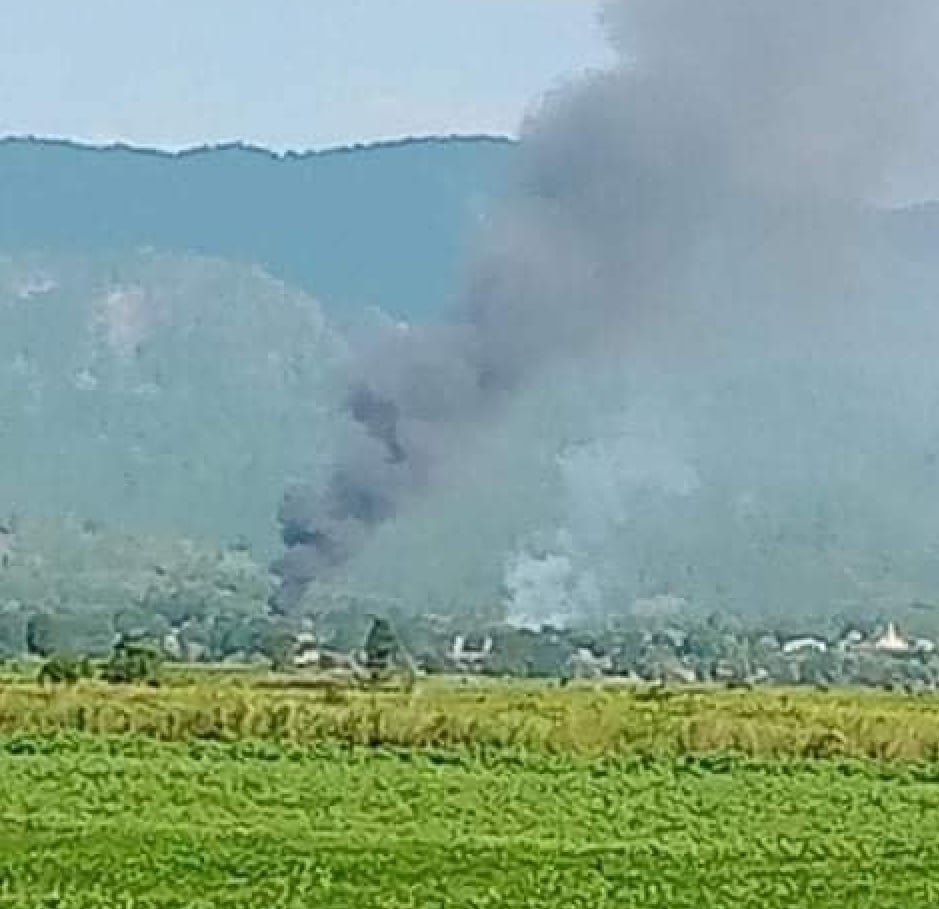 About 100 Junta troops and 50 Pyu Saw Htee (civilian military informants) raided Gangaw San Myo Village, killing a villager and torching the village, said locals in Magway Division.
A local said that they raided the village early in the morning and killed a villager. Since all of the villagers had been displaced because of the fire, the death of the civilian hasn't been confirmed yet. The fires were started from morning to night and about 20 houses were burnt to ashes by 8pm. Junta troops and Pyu Saw Htee have been killing and eating the resident's poultry in the village.
There were over 200 houses in San Myo Village and nearby villagers have also fled in fear of junta raids and violence.
The Yaw Defense Force (YDF) also released a statement that they condemned the cruelty of junta forces killing innocent civilians, burning people's houses, and killing the livestock.