Junta troops torch three villages and laid landmines in Mingin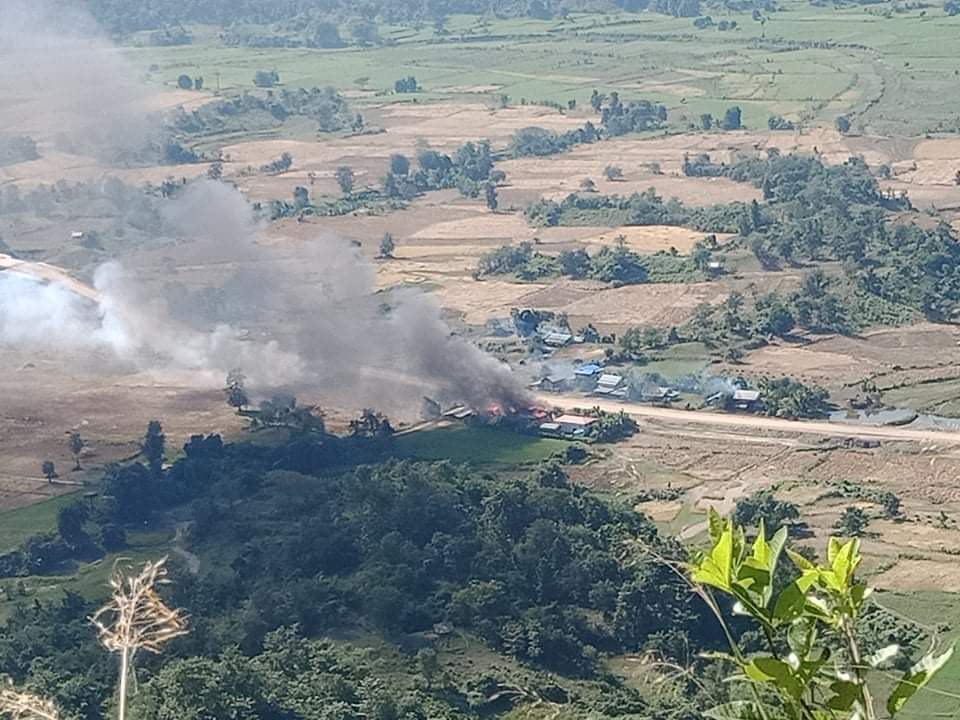 Junta troops torched houses in three villages and laid landmines in Mingin Township, Sagaing Region. Two civilians were injured by the landmines, with arms and legs severed by the explosion.
Junta troops, who were defeated during clashes with the local People's Defense Forces, raided Thong Gyi, Thit Khaung Tee, and Win Wa Villages in Taungdwin Region in Mingin Township, from the morning of December 14th, torched some houses and laid landmines in the vicinity. Two civilians who went to extinguish the fires were severely injured, losing arms and legs due to the landmines.
"Six houses in Thong Gyi, five in Thit Khaung Tee, and one in Win Wa Villages were set on fire by junta troops. They also looted about 200,000,000 kyats in cash, torched houses, and laid landmines. A resident lost his leg while he went to put out the fire, another Thit Khaung Tee villager had his hand severed. They torched villages along the Asia Belt and Road in Taungdwin Region", said a resident.
Local Defense Forces stated that on December 9th and 10th, the Taungdwin People's Defense Force and Kani People Defense Force, attacked junta troops with landmines and clashes erupted resulting in around 60 junta troops killed.
"These thugs started to torch the villages from 10am, as they were defeated during the past two clashes, they were setting fire to villages. There was no clash today. Military thugs were still torching", said a member of the Taungdwin PDF.