Junta's soldiers rammed vehicle into peaceful protesters, abducted civilians, and conducted raids and robberies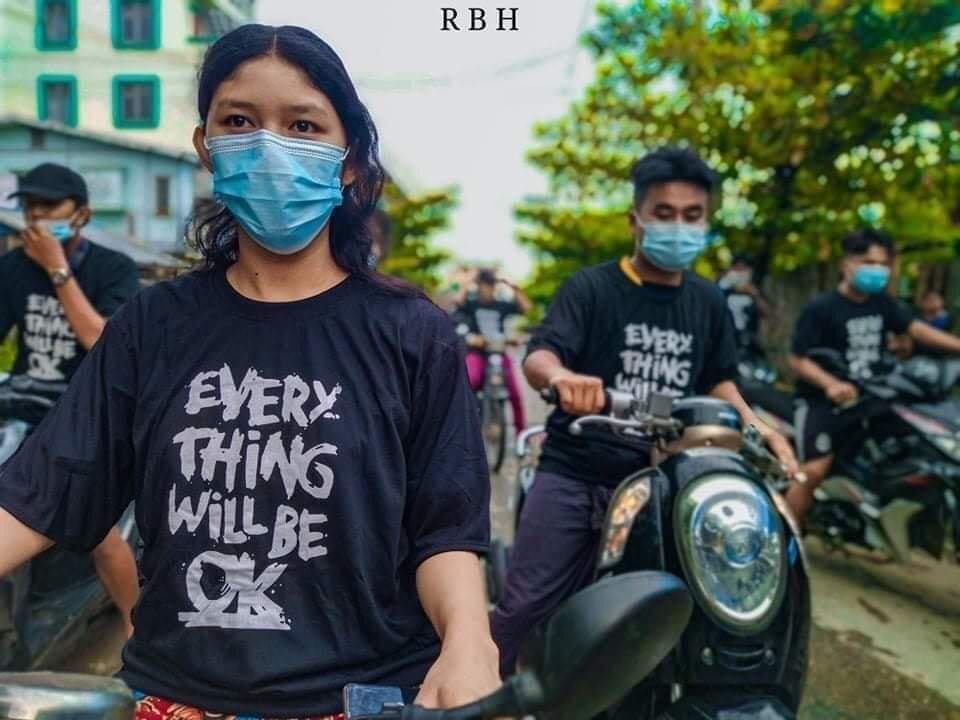 According to the Mandalay Strike Rally Forces, junta soldiers rammed a car to three peaceful protesters joining a Dawn Strike and one young woman was abducted. It happened at about 5:30am on 63rd Street, between 30th and 35th Streets, said the rally forces
One young protest leader explained, "They undoubtably followed us and abducted her. They rammed a car into protestors near 63rd street, between 30th and 35th Streets. Her leg was shot and two others fled."
The abductee was 20 year old Ma Khaing Zin Phoo.
Moreover, the military forces drove in ten vehicles to safe houses where the young protesters were staying. They stole supplies, materials, and valuables from the houses but no one was abducted.
This comes after junta forces shot into the crowd and rammed a vehicle into protestors, while the Yangon People's Strike matched on Panpingyin Road, Kyimyinttine Twonship, Yangon on December 5th. This incident resulted in the tragic deaths of five young people and 15 were abducted.